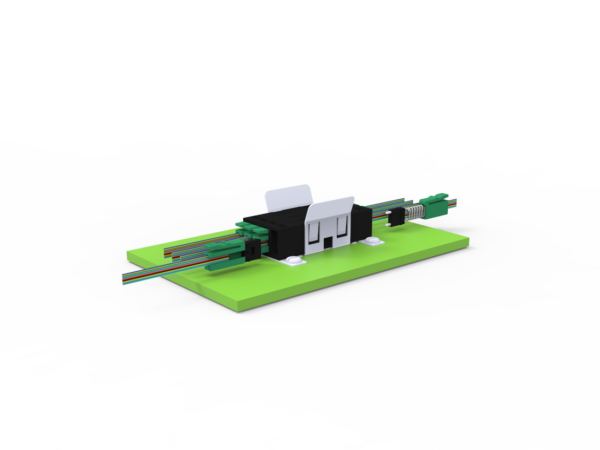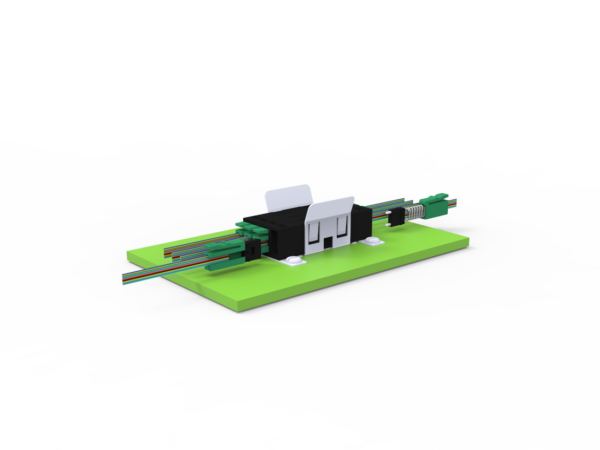 SN-MT MBMC
The SN-MT MBMC (Micro Board Mount Connector) is a very small form factor connector that is perfect for mid-board interconnect. The SN-MT MBMC uses a special adapter that can be stacked both vertically or horizontally and has a mount clip that can house 4 adapters horizontally. The SN-MT connectors are offered in 8-Fiber and 16-Fiber types.
Perfect for mid-board connection
Stackable vertically or horizontally
Offered in 8F and 16F SM LL
Parameters 1
Single-mode
8-Fiber / 16-Fiber
Low Loss
Typical Insertion Loss (dB)
0.15
Max Insertion Loss (dB)
0.35
Typical Return Loss (dB)
≥60
Operating Temperature (°C)
– 40 to +75
Durability
SM <0.3dB typical change, 50 matings
Notes:
1. Parameters listed are target specifications.


With its small footprint, SN-MT MBMC is perfect for mid board connection that require high density. In one mount clip, it can house 64F.
SN-MT MBMC can be easily stacked both vertically and horizontally. Adapters have keys for them to enable both horizontal and vertical stacking.
Yes, you can add an optional pull tab to the connector.