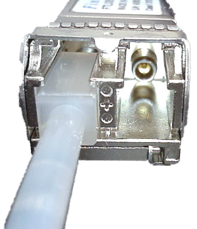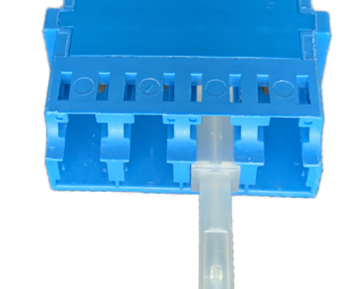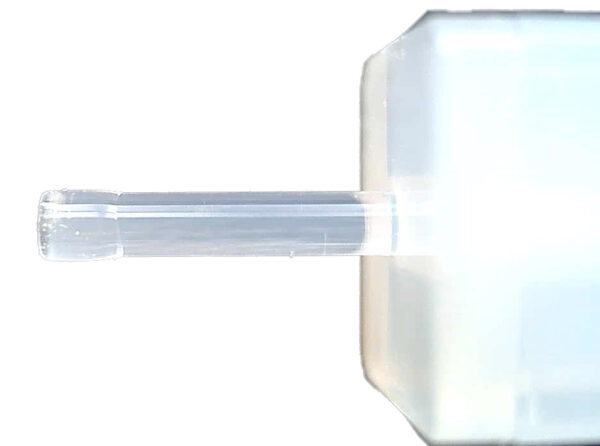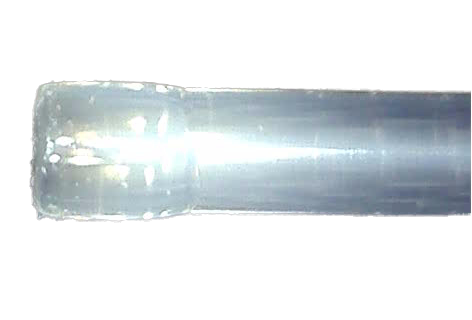 OPTRES 1.25MM GEL STICK
The OPTRES 1.25MM cleaning sticks use an optical grade cleaning gel for removing dust contamination from LC end faces and the ports of SFP+ transceivers. The gel tip of these sticks will adhere to loose dust particles residing on the ferrule end face or transceiver lens. The square feature on the handle makes it easy align the cleaning tip through the adapter sleeve.
Gel cleaning tip for removing dust based contamination
Cleans in adapter LC end faces
Cleans SFP+ transceiver ports
| | |
| --- | --- |
| Parameters | Specifications |
| SENKO Part Number | SCK-PT-LC-01 |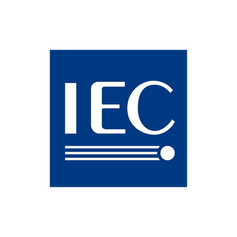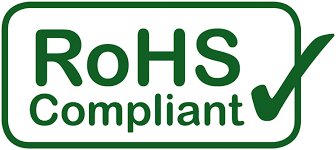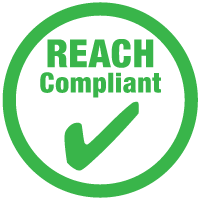 The OPTRES Gel cleaning sticks have an no residue gel cleaning tip. The gel conforms to the shape of the end face and adheres to the dust particles on the surface of the end face. The process lifts away the dust in a single contact.
The sticks can be used once for cleaning. The contamination that was removed from the first end face is caught in the gel material. If you try to reuse the sticks, there is a possibility of cross contamination.
The block on the Optres gel sticks fits the opening of the LC adapter. The Optres gel stick will be effective for cleaning with SFP+ transceiver ports, however, the block on the handle is too large for the ports of VSFF connectors systems like the CS and SN.