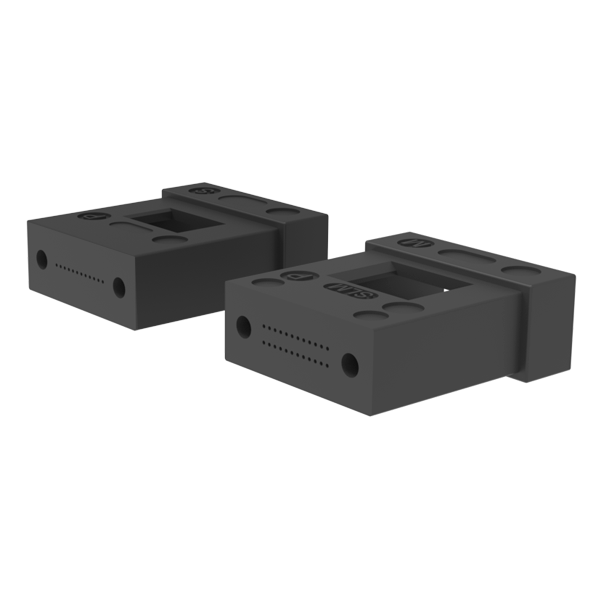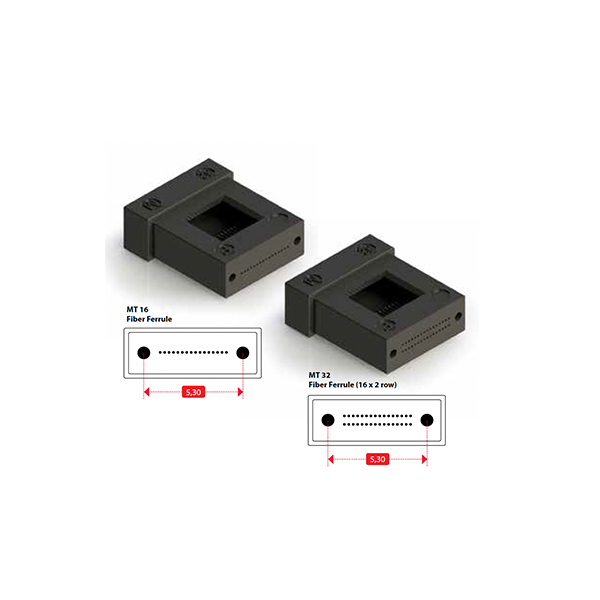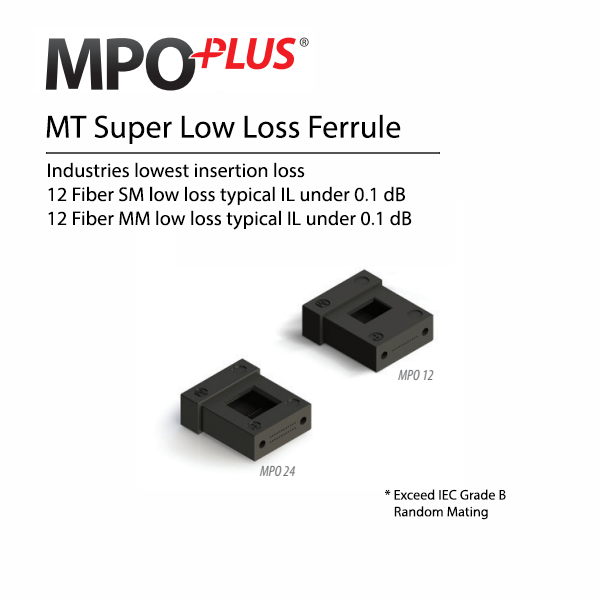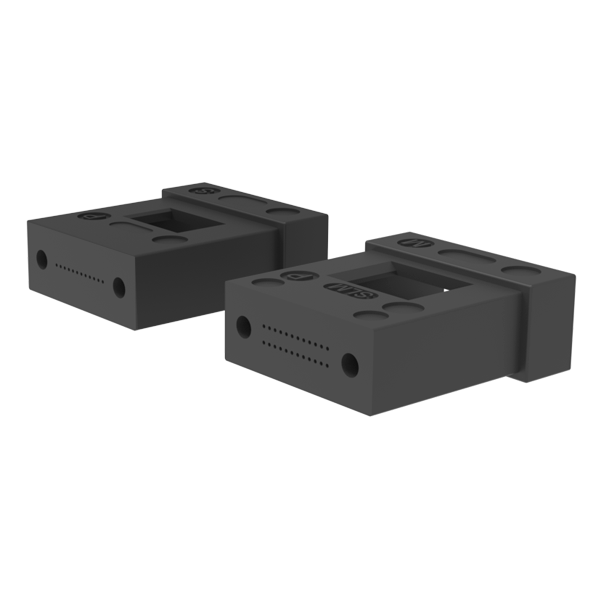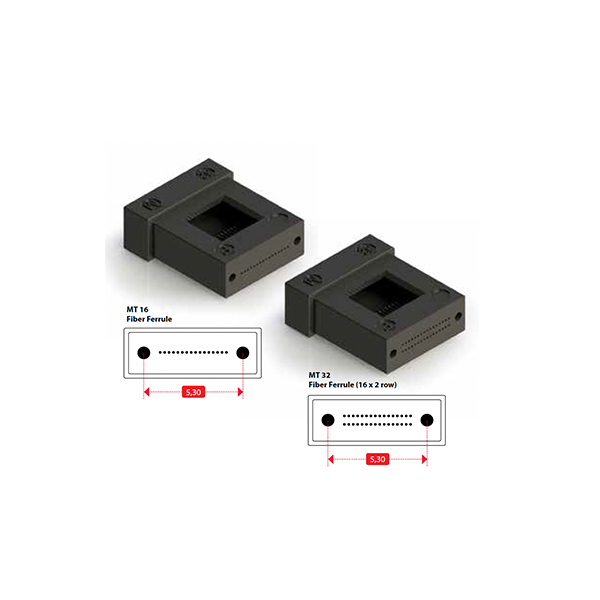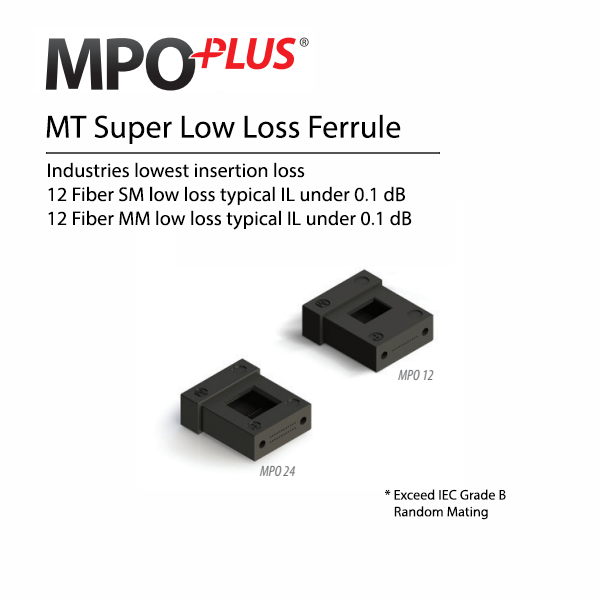 MT Super Low Loss Ferrule
SENKO's MPO Plus MT 12 fiber ferrule is the most common used MT Ferrule in the market which gives the best combination of easy-to-use and low insertion loss. The SM Low Loss and MM Low Loss now guarantee the industry's lowest insertion loss of 0.25dB, with a typical of less than 0.1dB, which exceeds the IEC 61755- 3-31 Grade B Requirement. Quality, Price, durability and ease of assembly makes the 12 fiber your best choice.
SENKO's MPO Plus 24 fiber MT Ferrule consists of 2 rows of 12 high precision fiber holes, yielding a high-density connection with industry leading insertion loss values. Versions available in SM, MM and Low Loss MM make it the ideal choice for super high-density connections and high speed 100G and 400G parallel optics platforms. SM 24 and MM 24 fiber are to be used with a 20N High force spring.
SENKO's NEW MPO Plus MT 16 and 32 Fiber ferrules are designed to meet the new TIA604-18 standard which addresses 16 fiber hole width MPO requirements. Available in single row 16 fiber and 32 fiber 2×16 configurations. MM version available for 100G and 400G parallel optics applications. A special Guide pin designed for 16 and 32 fiber is required. A new spec of Guide pin to Guide pin pitch of 5.3mm is applied.