About Us
SENKO specializes in Optical Interconnect solutions which are considered vital components to fiber optic network deployment, maintenance, and reliability. Fiber optic networks are enabling high-speed and high-bandwidth communications like never before. With the dawn of 5G and the Internet of Things (IoT), data requirements are rising like never before.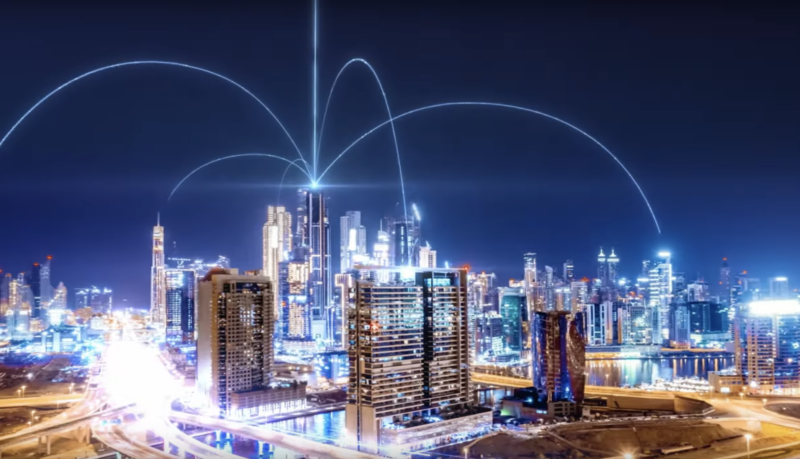 What does SENKO do?
SENKO´s Interconnect portfolio leads the optical communications industry with an advanced focus on the design, testing and manufacturing of all its solutions. As a result, SENKO is proud to be part of a more connected future through new fiber optic technology and innovations.
Where would you find SENKO?
Fiber optic networks are enabling high-speed and high-bandwidth communications at an accelerating pace. Fiber Optic Interconnect enables a system to transmit signals from one part of an integrated circuit to another, using light as the method of transmission. This makes Optical Interconnect a crucial aspect of fiber optic networks where consistent, reliable, and trusted performance is critical. SENKO products can be found in the following markets:
Telecom
Wireless
Data Centers
Industrial
Medical
Automotive and Aviation
and more…
Wherever there is Fiber Optic Interconnect, you can find SENKO.
Our Locations
With offices all around the world, SENKO aims to provide local service on a Global footprint.
Company Metrics
SENKO is proud to share the following accomplishments that are updated annually so that you can follow our journey with us:
Global share of optical
connector sales volume
million SENKO connectors
deployed globally
million connectors
sold in 2022
new products
released in 2020
new molds developed
in 2020
patents granted with
226 pending globally
Message from our Corporate CEO and President
By stepping into the future, we will aim to bring forth Always New Value.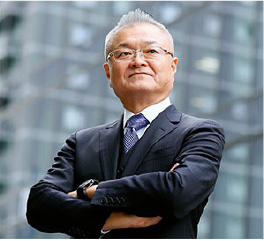 I'm Mr. Okura, President and CEO of Senko Advance.
As of March 21, 2021, we have changed our company name to "Senko Advance Co., Ltd." with a view to the exciting future.
We will continue to strive to enhance the customer experience with the motto of providing Always New Value, while maintaining the heart of the Japanese "omotenashi", which revolves around passion, quality and care.
As a global trading company, Senko Advance Co., Ltd. has established offices in North and South America, Europe, Africa, China, and the Asia-Pacific. Our Automotive and Industrial equipment business and Optical Communication business are truly global businesses. While the changing environment in these industries is rapid and very significant, we know it is also a great opportunity for us to help our customers with our core competencies.
Senko Advance Co., Ltd. will continue to work with the mission of delivering high-quality products while maintaining the best customer experience, with the strong sense of accountability and professionalism of our employees that have the ability to immediately adapt to change.
Aiming to exceed expectations, we are always striving to deliver new innovations and developments that benefit all of our business partners.
Thank you for your continued support of Senko Advance Co., Ltd.
CEO and President, Ryosuke Okura
Message from the Optical Communication President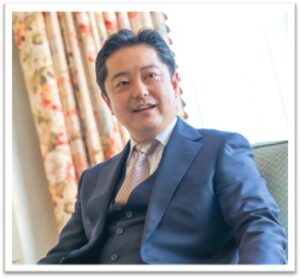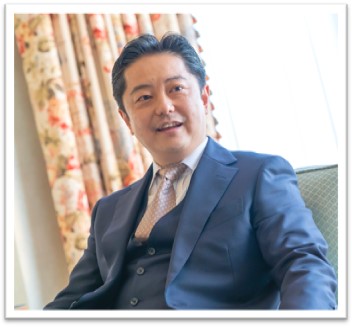 Hello, I am Kazu Takano, the President of SENKO's Optical Communication Division. Over the last 30 years, SENKO has experienced tremendous growth and gained the necessary experience in order to reach our current position in the Fiber Optic market. Due to a deep understanding of the technology behind Fiber Optic Interconnect, we have built great relationships and continue to receive loyal support from our customers.
With today's cloud computing, 5G and future wireless technology generating large amounts of data, we at SENKO recognize the importance of reliable connectivity. In addition, given the pace and complexity of business today, we know the importance of a couple key elements that we have implemented throughout the years.
Firstly, we Think Global, Act Local. This means that while we are a global company, SENKO operates out of 14 countries in strategic locations worldwide in order to give customers the experience of us being local. We will respond to your inquiries and deliver goods exceptionally quickly.
Secondly, we know that Where the optical fiber ends, SENKO innovation begins. We take our product development very seriously. We listen to our customers, we observe the market needs, and we promise to surprise you.
Lastly, we are Your Source for Optical Interconnect Solutions. It is not a small task to be your Number 1 choice, however, we are committed to put in the effort required. Just ask any of our customers!
Overall, we really hope that through the use of our innovative solutions, SENKO will improve the communication environment for everyone. This is what keeps us motivated and drives our passion.
SENKO History
Senko Advanced Components is a wholly owned subsidiary of Senko Advance Co., Ltd. which is headquartered in Yokkaichi, Japan. Senko Advanced Components was incorporated in the United States in the early 90's and has since being recognized as one of the industry's specialists in Fiber Optic "Interconnect Solutions".
Since its founding in 1946, Senko has acted from a corporate philosophy of contributing to the development of the global industry through technology. Our corporate statement "A history of service. A future of innovation " is a declaration of our vow that the Senko brand will continue to meet the expectations of our customers. This statement embodies Senko's commitment to continue to provide coming generations with the latest products, systems and services.
With the emphasis on collaborations with partners and group companies, in the Senko Group diverse partnerships are being used to strengthen collaborative innovation business undertakings in various areas of operations. Our customers, suppliers and partners are essential to our success, and shall be treated with respect and integrity. Our success also depends on our employees, for whom we will strive to provide an environment which fosters motivation, a sense of belonging, and personal satisfaction.
A journey through time: Senko Product History
1983

Founded as Senko Sangyo., Ltd


1991

Fiber Optic Division commenced operations


1997

SENKO Advanced Components incorporated in Massachusetts USA


1998

Introduced the LC, followed with Unibody LC (in 2002) and major advancement in later years


2000

Introduced the MPO-Plus, followed with major advancement in later years


2003

SC Premium connector & adapter tested to Telcordia GR-326. PLC Splitter tested to Telcordia GR-1209 and GR-1221.

Other products tested to Telcordia later years, including XP Fit to GR-1081 (20xx), LC/SC Attenuators to GR-910 (2011), MPO connector to GR-1435 (2020)


2007

SENKO hits 100 million connectors deployed globally


2012

Introduction of first Mini-Boot for space saving


2014

Introduced hybrid connector


2017

Introduction of the CS® approved by TIA, and SN® in approval process with IEC — Both approved by MSAs


2017

SENKO hits 500 million connectors deployed globally


2021

30 years anniversary with 16 offices to support globally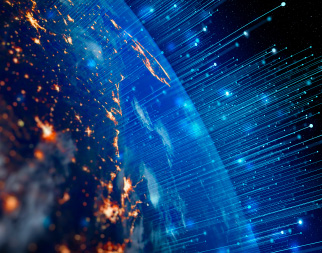 Our Vision
To be recognized as the Global Leader for Interconnect solutions by providing our customers the highest quality and most innovative optical connectivity solutions.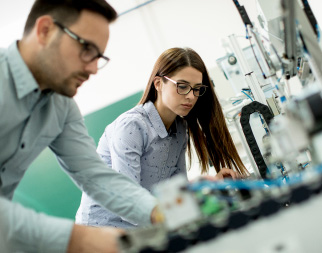 Our Mission
Providing the best customer experience
By understanding challenges the customer faces and values they seek, and deliver the best solution promptly
By pursuing continuous product innovation that exceeds customer expectation
By providing local service globally with industry leading quality
Our Values
Accountability
Be responsible for one's own performance and development by taking full ownership of opportunities, issues, and problems that may arise. We must be responsible to improve ourselves by setting individual learning goals that will enhance our knowledge and skills required to not only grow ourselves but also as a company.
Adaptability
Demonstrate the ability to adapt when external and internal influences affect our current situation. As our market environment evolves, we must always plan ahead being flexible to change and strive to continuously develop our own ideas to meet the demands and challenges of our industry.
Service Focused
We place emphasis on enhancing the SENKO experience. Each employee must seek the best way to directly and indirectly enhance SENKO's experience with our customers and partners. We must understand their needs and help solve their problems. If we improve internal processes with the idea of Kaizen, this will result in more customer loyalty and better partner relationships.
Collaborative & Teamwork Focused
Practice teamwork at all times to achieve mutual goals for the benefit of everyone in the company. We will work collaboratively and share information with each other to achieve mutual goals for the benefit of all employees. It is only by working as a team that we will be able to propel the company to new heights for the benefit of every member of SENKO.
Corporate Responsibility
Diversity and Inclusion
We value and advance the diversity and inclusion of the people with whom we work. We are committed to equal opportunity and are intolerant of discrimination and harassment. We work to maintain workplaces that are free from discrimination or harassment on the basis of race, sex, color, national or social origin, ethnicity, religion, age, disability, sexual orientation, gender identification or expression, political opinion or any other status protected by applicable law. The basis for recruitment, hiring, placement, development, training, compensation and advancement at Senko is qualifications, performance, skills and experience. We do not tolerate disrespectful or inappropriate behavior, unfair treatment or retaliation of any kind. Harassment is not tolerated in the workplace and in any work-related circumstance outside the workplace.
Forced Labor and Human Trafficking
We prohibit the use of all forms of forced labor, including prison labor, indentured labor, bonded labor, military labor, modern forms of slavery and any form of human trafficking. Modern-day slavery and exploitation, including forced, coerced, bonded or compulsory labour and human trafficking are strictly prohibited. Employees must be free to leave their employment after reasonable notice as required by applicable law or contract.
Child Labor
We prohibit the hiring of individuals that are under 18 years of age for positions in which hazardous work is required. Persons who are below the minimum legal age for employment cannot be employed. The minimum legal age is the age of completion of compulsory schooling, or not less than 15 years. Children, between the ages of 15 and 18, cannot be employed for any hazardous work, or work that is inconsistent with the child's personal development. Personal development includes a child's health and physical, mental, spiritual, moral, or social development.
Safe and Healthy Workplace
The safety and health of our employees is of paramount importance. Our policy is to provide a safe and healthy workplace and comply with applicable safety and health laws and regulations, as well as internal requirements. We work to provide and maintain a safe, healthy and productive workplace, in consultation with our employees, by addressing and remediating identified risks of accidents, injury and health impacts.
Equal Employment
Senko Advanced Components, Inc. is an Equal Opportunity Employer and prohibits discrimination and harassment of any kind. We do not discriminate in employment on the basis of race, color, religion, sex (including pregnancy and gender identity), national origin, political affiliation, sexual orientation, marital status, disability, genetic information, age, membership in an employee organization, retaliation, parental status, military service, or other non-merit factor.
Our Strengths
SENKO is continuously paving the pathway to a more connected future with new and innovative solutions. As markets continue to evolve, so do the requirements of fiber optic products. With over 30 years of experience and a highly skilled team of professionals, SENKO can resolve industry challenges quickly and effectively. With SENKO, the typical design and physical first prototyping takes weeks, not months. Working together with their customers, SENKO enjoys bringing creativity and ingenuity to overcome obstacles resulting in a successful solution.
The job does not stop at the completion of the design. As a trusted source of supply, SENKO's team plans, forecasts, and continuously to demands. The majority of products are stocked and ready to be delivered in the same week. SENKO has fully embraced the idea that your success is their success.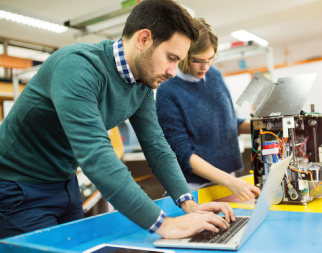 We Design
Working together with their customers, SENKO helps at the early stages of development. Utilizing their vast Optical Interconnect knowledge and experience SENKO can help define your product application, performance requirements, functionality, and manufacturability.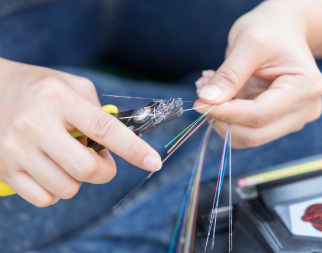 We Prototype
SENKO has the capability to create in-house functional prototyping. This is a critical stage to verify design, use-ability, and manufacturability of all products. Samples are provided in weeks, not months.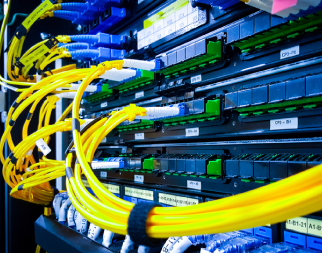 We Refine
What differentiates SENKO from other companies is the constant drive to do better. SENKO continuously adds further engineering to the product design in order to enhance performance, reliability, usability, and cost.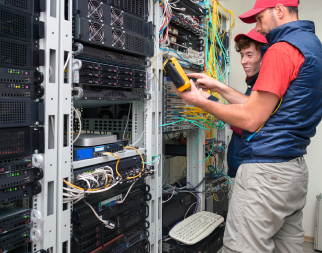 We Validate
SENKO ensures to verify products against established industry standards before finalizing the design. This stage is critical to have a reliable long-lasting product that can be deployed with confidence.
What you can expect when working with SENKO: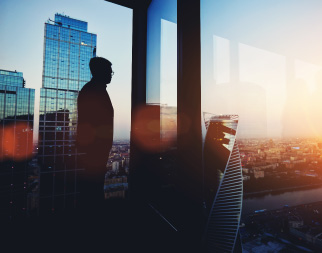 Experience
To provide you the best solution, SENKO combines over 30 years in the fiber optic industry, with skilled designers and engineers. Once developed, you are fully supported from manufacturing, supply chain, best practices, and more.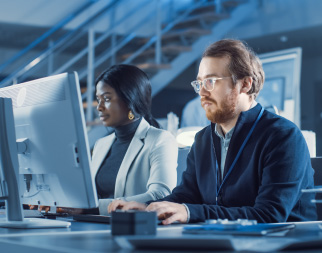 Speed
SENKO knows that delivering a solution quickly can make a big difference. This is why design and functional prototyping takes weeks, and not months. Once completed, SENKO stocks with proper forecasting metrics in order to keep lead-times of finished goods to often less than 1 week.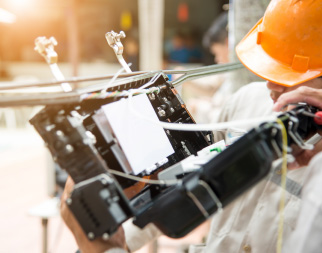 Creativity
Any interconnect dilemmas are SENKO's favorite challenges. They will work with you to solve even the most complex requests and inquiries. In addition, closely monitoring market trends SENKO is paving the path for the future of Optical Interconnect with new designs and innovations.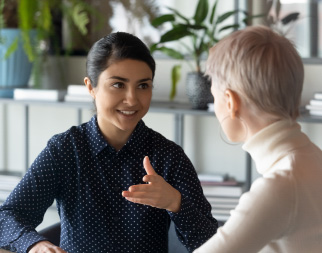 Commitment
SENKO is committed to providing you the most enjoyable customer experience. Combining knowledgeable staff with inventive technology makes the full SENKO experience something to remember.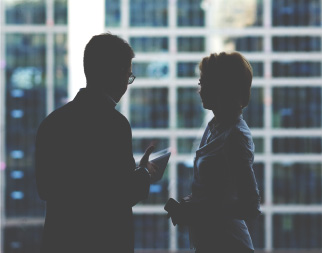 Consulting
Continuous learning is large part of SENKO's passion. Their experienced professionals will help you with every step in the process. From the beginning concept stages, to the final stages of deployment, it is SENKO's goal to help you succeed.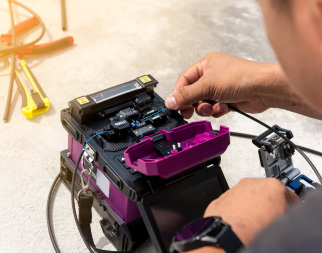 Testing
SENKO not only participates, but also contributes to global standard committees such as TIA and IEC. This allows them to be up to date with the latest industry trends and requirements. New and legacy products alike are put through rigorous testing by both internal and through 3rd party facilities.
Employment Opportunities
At SENKO we take pride in our company culture and believe it's a major contributor to our success.
We're growing
We are a fast-paced company with locations in 14 countries across the globe and continue to grow our network of experienced employees.
Continuous learning
Our success depends on your success. We have established training programs to help you develop your skills, further your career and achieve your goals.
Connected Colleagues
Connect with colleagues all over the globe and experience working together as one team.
Competitive Benefits Program
Generous insurance, disability, life and retirement plans as well as tuition reimbursement. Benefits vary by region.
Patented technology
With over 80 patents already granted and with over 100 more pending, Senko is an innovative leader in the industry and is a recipient of the Lightwave Technology Award and the Cabling Installation Innovation Award.
Corporate Responsibility
SENKO strives to leave the world a better place by participating in various charities, maintaining environmental consciousness, and following a no tolerance Child Labor Policy.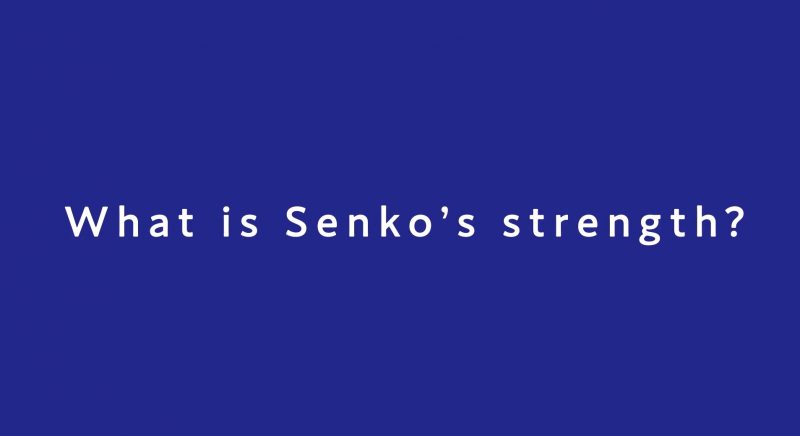 SENKO hires employees who are self-driven, creative, fun and professional. My personality fits well with SENKO work environment. The success here is measured in happiness!
In my experience working at Senko I have found a positive and encouraging environment where everyone works together as part of a global team. We work hard to achieve our targets and are supported by the wider business in order to be able to do this.
It has been 3.5 years since I joined Senko. How time flies. I was a rookie for optical communication when I joined, but all of the colleagues help me a lot, I also got enough trust and support from my managers, really appreciate for all of the help. I will keep going and enjoy the journey at Senko.
SENKO is full of talented and experienced staffs, as a newcomer, working with them has a positive impact on my work and adaptation to the new workplace. Also, SENKO provides a supportive and friendly working atmosphere, which motivates me to achieve my work goals every day.
In every moment of my work time, I encounter huge support. I meet wise people who share their knowledge with each other. My job in Customer Service gives me a lot of joy and satisfaction when every day I can support our international clients.
I can't believe it has been 15 years for me working at Senko! I have worked hard and have gained new skills. I have made good friends, who I can now call my family. Thank you to Senko's for making the last 15 years fun and exciting adventure!
Since I Joined Senko one year ago, I had been helped by many people, feeling everyone's kindness and enthusiasm, which made me join the Senko big family faster. Working in Senko is happy and positive, I look forward to us moving forward together in coming work.
I have earned much experience and satisfaction in SENKO by designing new products and being involved in inventions and patents filed. There are always opportunities in SENKO for engineers to express talents in area of innovations. Our working result would be widely applied through SENKO and even benefit the world that is so meaningful to me.
I have been working at Senko for more than 10 years, it has been an exciting journey to be a part of. We have a very good working environment here. We help each other to solve problems, and my leader always gives me feedback timely in my work. It's a real pleasure to be a part of the "Senko Family".
I am very proud of being a member of SENKO, we provide reliable and innovative products to global customers! Everyone work here is very professional, responsible, we are working and growing together in SENKO family!
Since joining Senko 2 ½ years ago it has been an exciting journey to be a part of. The Company is at the leading edge of fibre optic connectivity and delivers the very best customer experience. It's a real pleasure to be a part of the "Senko Family"
I couldn't believe that I have been working here for over 3 years and I feel like SENKO is also growing with me during the time. SENKO is a multicultural company, with innovative attempt, creative idea, and challenging method. What we are doing could change the world, make it better? That's what I think.
I collaborate with a lot of talented people all over the world to make a direct impact on the organization. The dynamic environment has allowed Senko to thrive in this challenging business climate while still remaining supportive of staff.
We're a team
We can accomplish more together.
"Teamwork is the ability to work together toward a common vision. The ability to direct individual accomplishments toward organizational objectives. It is the fuel that allows common people to attain uncommon results."

– Andrew Carnegie
Employment opportunities
Ready to be a part of our growing team? Take a look at our current opportunities!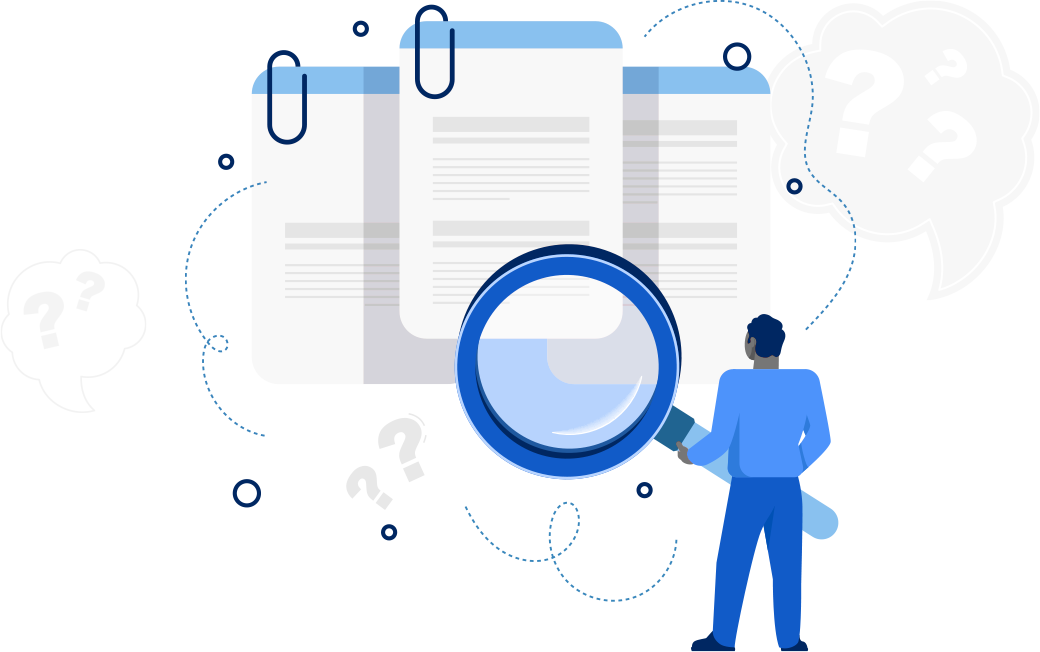 No jobs found
SENKO is looking for creative, energetic, innovative people to join our team.
Sales
Our proactive teams manage the entire sales cycle from inquiry to post-sales support. They coordinate resources to ensure our customers experience exceeds their expectations.
Marketing
Our creative marketing department is comprised of the best and the brightest. They build relationships and engages both our current and potential customers through promoting our business, brand and products.
Engineering
This is a team of ingenious engineering minds that design and develop our revolutionary products of highest quality. SENKO's engineering team has multiple disciplines, mainly specializing in opto-mechanical, electronic/telecommunication, & mechanical design capabilities, with a deep knowledge of product from initial concept to its full product life cycle.
Finance
The Finance department plays an integral part of Senko success by safeguarding the Company's finances whilst supporting all functional areas of the company, displaying flexibility and integrity.
Operations / supply chain
Operations' role is to ensure that Senko's state-of-the-art designs become industry-leading products, delivered on time and on spec. They drive Senko's manufacturing process as well as worldwide procurement and fulfillment.
Human resources
Human Resources department provides quality services to employees and management. Recruitment of talent, retention of valuable employees, training, personal development and education to promote individual success and increase overall value to the organization.
Legal
Our in-house counsel oversees all aspects of intellectual property matters including Patents, Trademarks, Licensing, Clearance and Contracts.
Administrative support
Our Administration team is responsible for the oversight of our daily office functions, communications, and primary administrative support to other departments as needed.
Application Process
At SENKO the interview format and number of interviews will be customized to your skillset and position that you are applying for. Our goal is to understand our candidates and give you a chance to showcase your abilities. After submitting your resume, we will review your submission and conduct initial phone interviews for those that we think may be an appropriate fit. From there we will schedule a round of interviews.​
In our Communities
Events
March 1, 2022

-

March 31, 2022

WCK responds to natural disasters, man-made crises, and humanitarian emergencies around the world. They are a team of food first...

October 3, 2021

The Alzheimer's Association Walk to End Alzheimer's® is full of flowers, each carried by someone committed to ending this disease. Because...

June 13, 2021

The One Mission Buzz Off is a fun and unforgettable event where passionate people come together to shave their heads in honor...
Community Donations
Affiliations
Senko is proud to participate in the following organizations:
Patents
This page is intended to provide notice under 35 U.S.C. § 287(a) for the products and associated patents listed below. Additional patents may be marked on products or product packaging. Additional patents may be pending.
Events
Upcoming Events
October 2, 2023 @ 3:30 am

-

October 4, 2023 @ 10:00 am

EDT

The ECOC Exhibition is the key meeting place for everyone in the fibre optic communication technology industry, attracting over 6,500...

November 6, 2023

-

November 7, 2023

The Ultimate Partner Discovery Experience for Buyers & Specifiers We've created a radically different, experiential event, designed around identifying new...

January 27, 2024 @ 8:00 am

-

February 1, 2024 @ 5:00 pm

EST

Prepare to experience the energy of Photonics West 2024 in San Francisco. Browse the the 2022 program as you plan...
Previous Events
September 18, 2023 @ 8:00 am

-

September 21, 2023 @ 5:00 pm

EDT

September 10, 2023 @ 8:00 am

-

September 14, 2023 @ 5:00 pm

EDT

BICSI is THRILLED to invite you to the 2022 BICSI Fall Conference & Exhibition, back once again at the beautiful...

August 29, 2023

-

August 31, 2023

ISE EXPO 2023 will showcase the next wave of innovative solutions and education for essential networks and services in fixed...
Other Business Sectors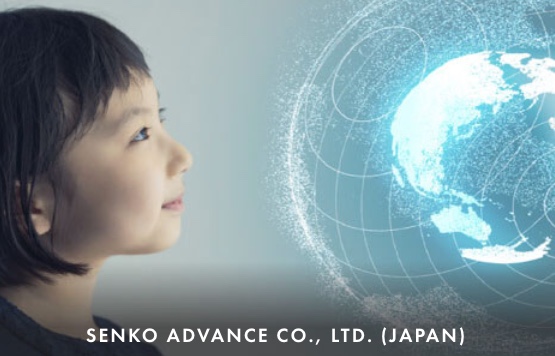 The automotive and optical communication industry is ever-growing,and there are no limitations, boundaries, or borders. There is only progress, expansion, and endless possibilities that can spread throughout the world. What can SENKO do globally? We strive for a better-connected future that will benefit generations to come.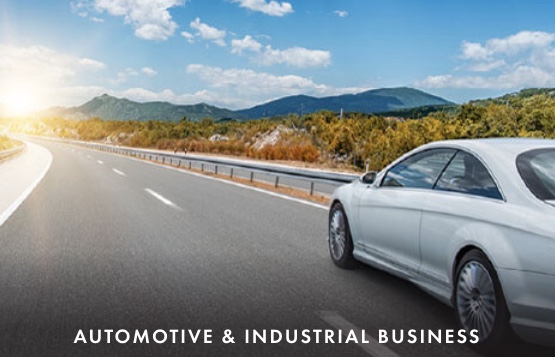 As a trading company, we have experienced personnel in the fields of logistics, international trade, engineering as well as superior quality assurance. We provide Japanese "omotenashi" (passion, quality and care) solutions at 16 locations in 10 countries around the world. We will do our utmost in supporting business partners around the world in finding solutions to their needs.