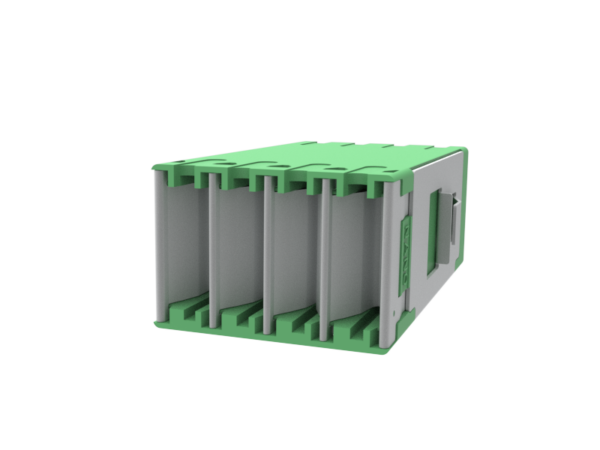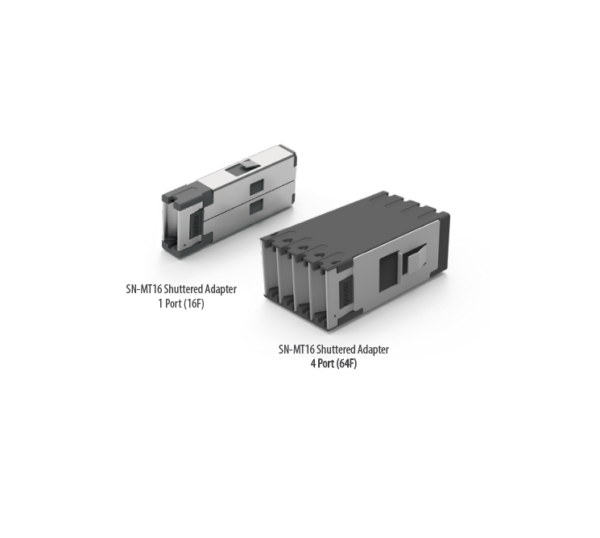 SN-MT 16 Shuttered Adapter
SENKO's SN.-MT16 shuttered adapters are available either as a 1-port (16 fibers) or 4-port variant (64 fibers). The single port is designed for applications such as BASE-16 to Base-2 transitions, where the adapter is placed at the rear of fiber management cassettes or panels. The 4-port version is designed to maximize port density within high-density patch panels or active equipment.
Premium one-piece body design
Up to 3,456 fibers per 1RU (Rack Unit)
Accepts SN.-MT16 standard and junior connectors
| | |
| --- | --- |
| Parameters1 | Single-mode |
| Operating Temperature (°C) | -40 to +75 |
| Durability | 50 times per GR-1435 |
Notes:
1. Parameters listed are target specifications


Both connector and adapter are keyed to prevent mis-insertion.
No, SN-MT adapter as well as the connector is the same size with SN.
It will accept SN-MT connector on the front side, and accepts both SN-MT and SN-MT Junior connector on the BTW side.