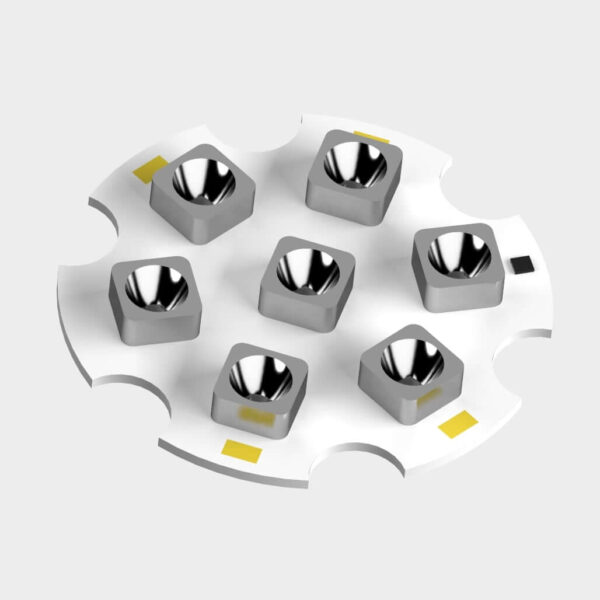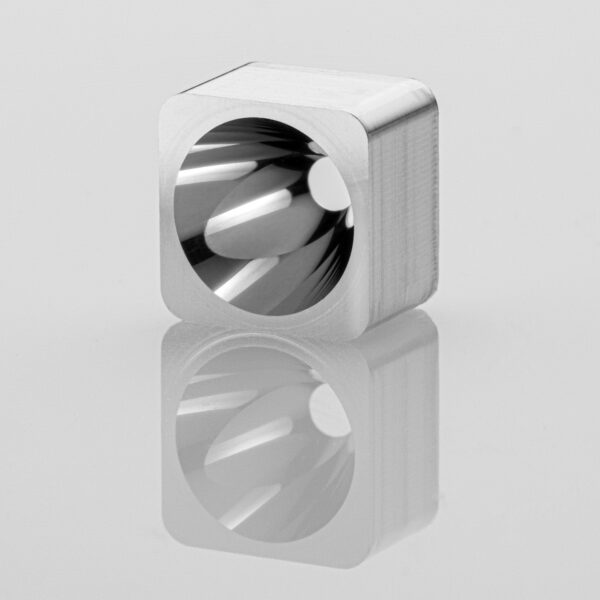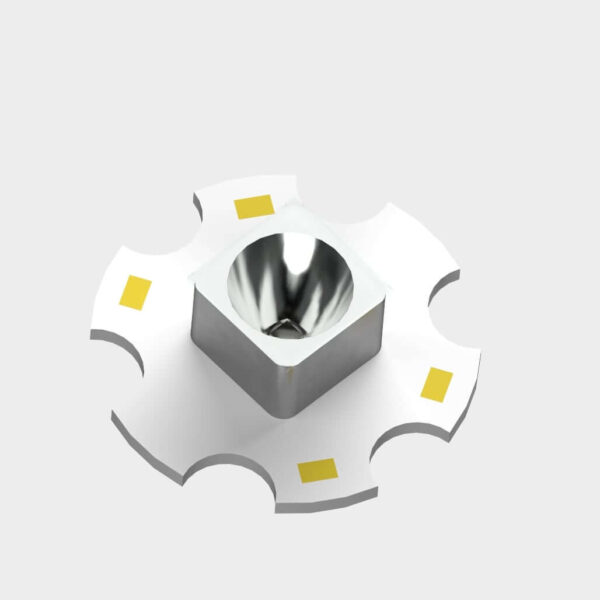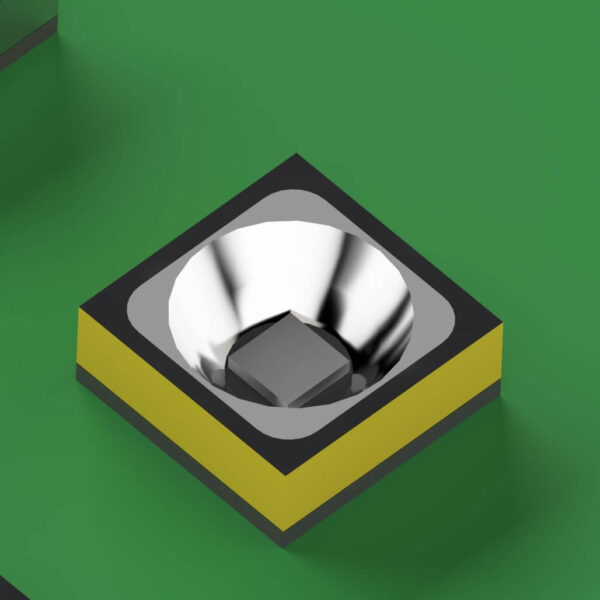 MOR – Metallic Optical Reflectors
The patent-pending Metallic Optical Reflector (MOR) uses curved mirror surfaces to concentrate light from LEDs or VCSELs. This provides brighter and more uniform illumination in the UV, visible, and IR bands.
Illumination
Germicidal Irradiation
Infrared Illumination
Curing or Printing
Microscopy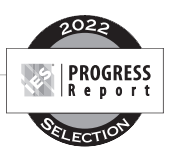 (This product is subject to United States export control laws.)
Yes up to 93% reduction in quantity of LEDs saving costs and saving space
Yes up to 15x increase in battery life
Yes MOR can extend optical reach up to 5x, increasing irradiance at the distance of 1m.