SENKO's LC connectors are renowned for their versatility and reliability, facilitating seamless connectivity in various applications and environments. Designed with accessibility, performance, and protection in mind, our LC portfolio ensures efficient and high-performance network connections wherever they are deployed.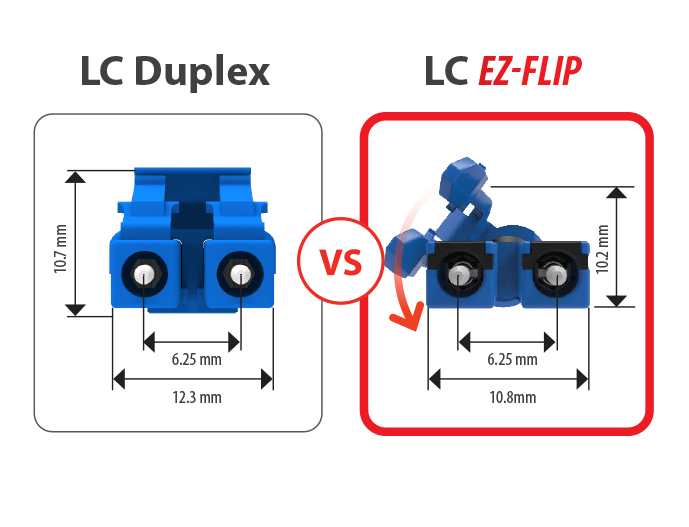 Redefining the LC standard
SENKO's application-orientated approach to connector design enabled us to redefine the legacy duplex LC and transform it into the fastest and easiest polarity switchable uniboot connector in the world. The LC EZ-Flip connector can be polarity switched in a few seconds without any special tools or movement of the fibers or ferrules.
Performance, flexibility and extended reach..
Easy and fast Access
Pull-tabs can be retro-fitted to the LC EZ-Flip for improved access in dense environments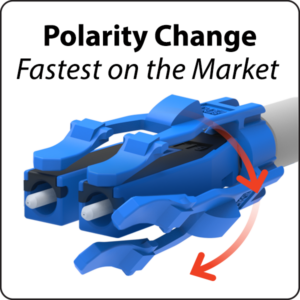 Switch polarity in seconds
The fastest, easiest and safest polarity switchable connector in the world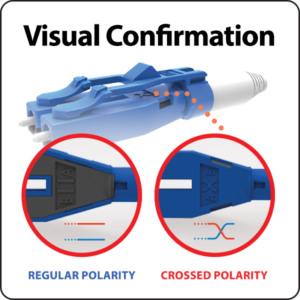 Clear identifcation
Easily identify whether the connector has been switched or not
LC Connectors by Application