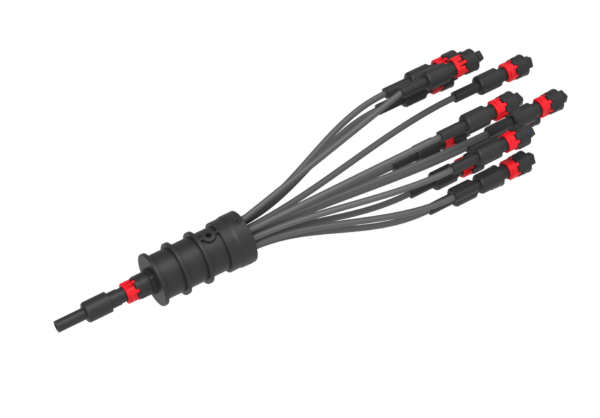 IP P&P Fan-Out Kit
The IP P&P (Plug & Play) Fan-Out kit is Senko's unique IP68 rated fiber fan-out solution designed for outdoor applications. The feeder side accepts IP-9 or IP-16 MPO connector as an input port, and the fan-out side is offered with flexible configurations with Senko's IP connector series.
IP68 rated ruggedized fan-out kit
Flexible port count and tube size
Simple termination process
Plug & Play for quick installation
Parameters
Specifications
Operating Temperature (°C)
– 40 to +75
Pull Force

100lbf or 450N (Feeder Side)

15lbf or 66N (Fan-Out Side)

IP-Rating1
IP68
1 The IP rating was validated using a SENKO sourced cable and procedure. It is recommended to retest IP rating for any other cable types.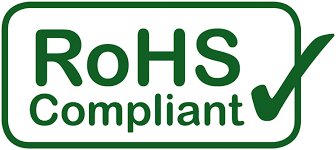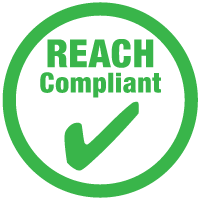 The first digit represents the level of protection against solid bodies such as dust, and the second digit does the degree of protection against water. For example, IP68 means no ingress of dust, no water ingress >1m, >30mins.
IP P&P Fan-Out kit has the SENKO's IP series adapter as an input port, which helps the field installation literally "Plug and Play" with the corresponding IP series connector. IP Fan-Out kit has the feeder cable pre-terminated into the fan-out body to complete the full fan-out assembly termination at the factory. Senko offers these both options flexibly to support different market needs.
IP P&P Fan-Out kit has two options for the feeder side: IP-9 MPO or IP-16 MPO. The fan-out side can be flexile with different connector options including IP-9 SC (simplex) and IP-9 SN (duplex), as well as IP-16 connector series.