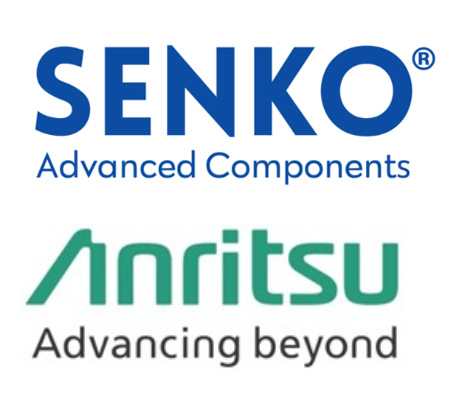 News & Updates
SENKO and Anritsu to Jointly Demonstrate CPO Network and Test Solution at OFC 2023
Hudson, MA — 02/28/2023 – SENKO Advanced Components, Inc. (SENKO) will have a collaboration with Anritsu Corporation (Anritsu) to demonstrate a Co-Packaged Optics (CPO) network test set up using the SN-MT connector solution at OFC 2023.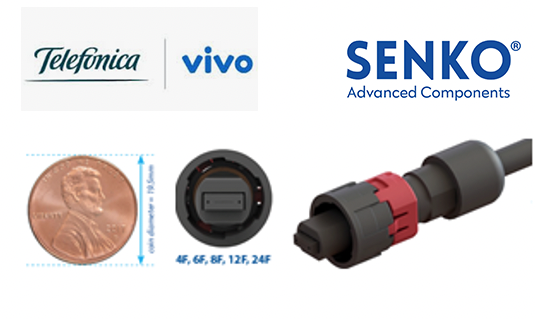 News & Updates
Accelerating FTTH and 5G deployment in Brazil with the pre-connectorized IP-9 connector from SENKO
Date: February 21th, 2023
Curitiba, Brazil – Telefonica Brazil has chosen the IP9 MPO Multifiber connector from SENKO to build next-generation FTTX networks that are more flexible and faster to deploy.
News & Updates
SENKO files patent infringement suit against US Conec
Hudson, MA, January 24, 2023, SENKO Advanced Components, Inc, a recognized global leader in fiber optic connectivity products, has filed a lawsuit in the federal court of Delaware alleging US Conec, Ltd has infringed seven of its patents relating to the MDC and MMC connector and adapter products – VSFF products.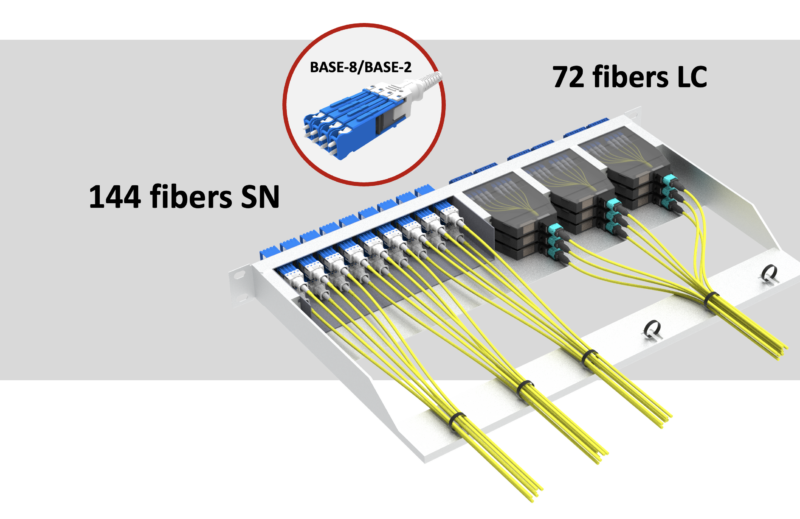 News & Updates
SENKO's innovative SN® Uniboot connector awarded Platinum 'Cabling Innovators' honors
Telco-grade performance and Base-8 modularity makes the SN Connector the optimum solution for operators looking to build high-performance networks that scale to 400G, 800G and beyond.
Hudson, MA, 19th October 2022—SENKO Advanced Components, Inc. (SENKO) is pleased to announce that the SN Uniboot connector has been awarded Platinum 'Cabling Innovators' honors at the at the BICSI Fall Conference 2022.
About SN-Uniboot
The SN Uniboot is a revolutionary connector that allows four SN duplex connectors to be patched simultaneously in one operation. Unlike 8-fiber MPO connectors comprising single 'polymer ferrules', the SN Uniboot utilizes eight ceramic 1.25 mm ferrules that deliver carrier-grade performance and reliability….Read More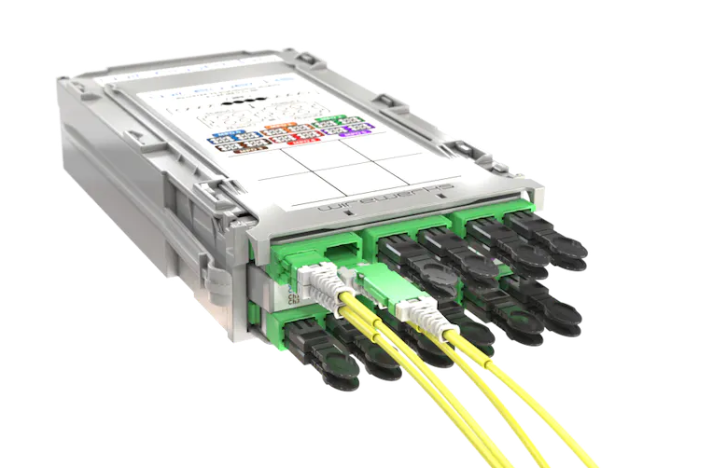 News & Updates
Wirewerks double density of NextSTEP 3-Series module with SN® connectivity from SENKO
Wirewerks' new NextSTEP™ 3-Series Breakout Module was developed specifically for SFP-DD/QSFP-DD/OSFP breakout applications
Montreal, QC. – [August 24, 2022] – Wirewerks, a leading manufacturer of network connectivity solutions, launched the new 3-Series Breakout Module for their popular NextSTEP™ Fiber Management System. The new Breakout Module was developed specifically to simplify and optimize fiber management in high-density optical connectivity applications, including breakout applications for high-speed SFP-DD, QSFP-DD and OSFP transceivers…Read More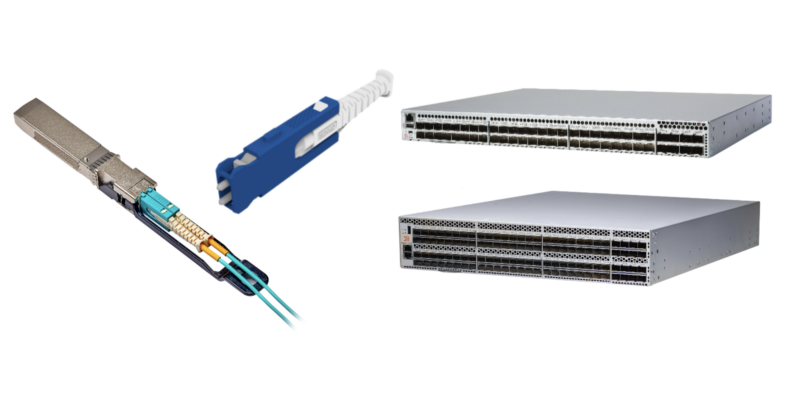 Senko Introduces the SN® Connector For High Density Fibre Channel Switching Technologies, doubling transceiver face plate density.
Date: 8/5/2022 – Hudson, MA — SENKO Advanced Components, Inc. (SENKO) is pleased to announce major advancements in the adoption of SN® connectivity for next generation transceivers including SFP-DD, QSFP-DD, OSFP and other high density optical connectivity applications….Read More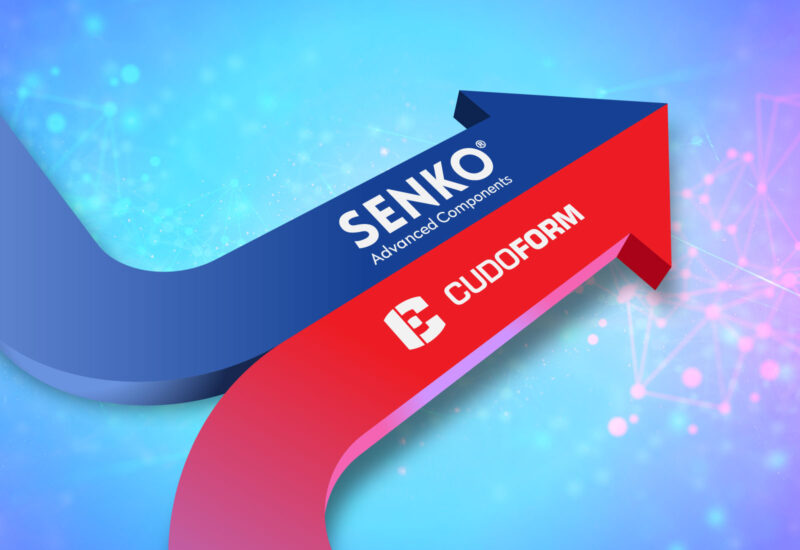 Senko Acquires CudoForm, Bolstering Optical Communications Industry Leadership
Senko Advanced Components, Inc. is announcing its acquisition of CudoForm, a world-leading company in the design and manufacturing of high-precision metal micro-optic components with applications in data communications, consumer photonics, and biosafety…Read More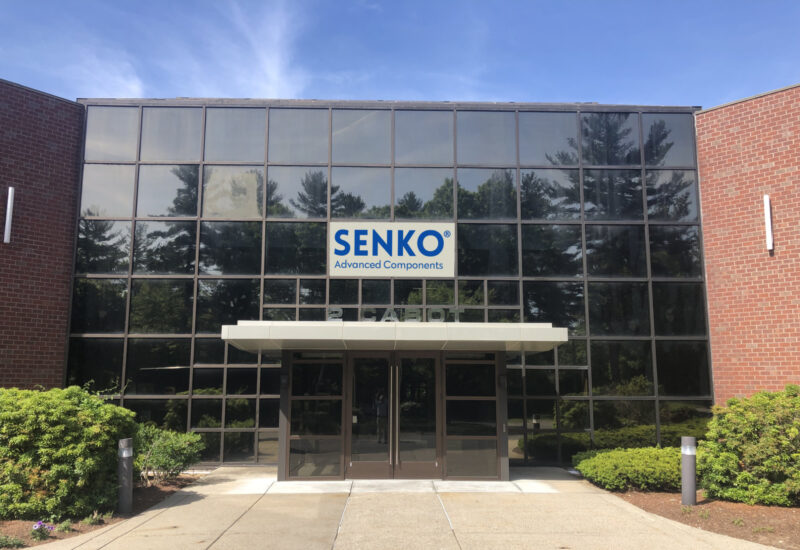 Senko Announces Office Move to Accommodate Accelerated Growth
New facility reinforces innovative culture and commitment to proving Industry-Leading Fiber Optic technology
HUDSON (MA), June 1st, 2022 – Senko Advanced components, Inc. a leading provider of Optical Interconnect Solutions, is excited to announce a major office move to larger facilities in Hudson. Senko just moved from its previous location at 450 Donald Lynch blv. in Marlboro (MA) to the new location in Hudson (MA), 2 Cabot Road (Suite103)… Read More

Pre-Connectorized IP-9 Hardened Plug-and-Play solution accelerates FTTH & 5G deployment
San Diego, CA — R&M (Reichle & De-Massari AG) has designed Pre-Connectorized plug-and-play solution incorporating Senko Advanced Components, Inc. (SENKO) IP-9 MPO and SN® connector products… Read More