Alliance Partners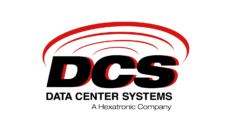 The SN is ceramic-based fiber optic connector so compact and flexible that it can be utilized either as a Base-8 trunk solution, a Base-2 patching interface or as a Base-8 connection to next generation 200G, 400G, and 800G transceivers.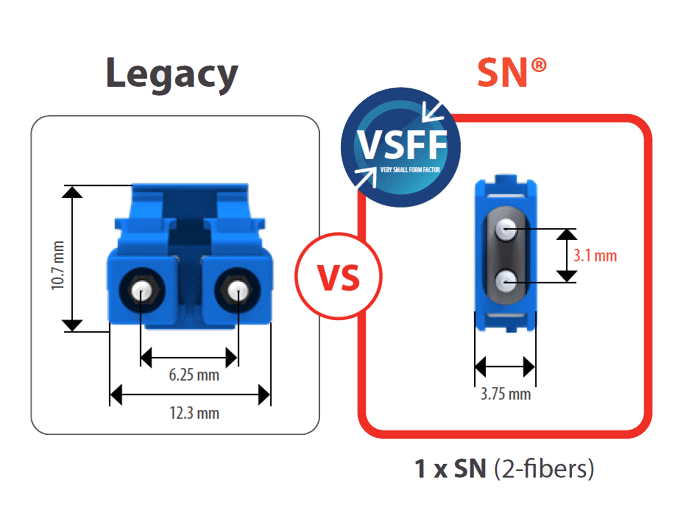 Because size matters...
SENKO's SN connector is a Very Small Form Factor (VSFF) duplex optical connector designed for termination of single-mode and multi-mode fiber cables up to 2.0mm in diameter. The SN connector is manufactured using the same proven 1.25mm ferrule technology as the industry-standard LC connector, but with significantly reduced outer dimensions. This reduced footprint rewards network operators with a three-fold increase in packing density across all of their passive and active hardware.
Forget the past, connect to the now...
The Flex-Angle boot is designed to bend and maintain any angle or direction from straight to 90°.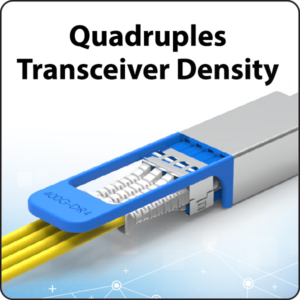 Connect to a broad range of SN-compatible transceivers and enjoy data rates of 400G, 800G and even 1.6TB.
SN links require no cassettes or fan-outs to transition from Base-8 to Base-2, allowing operators to build leaner, more sustainable networks.
Optimize your network for speed and agility
Simplified network design
SN has a unique Base-2 and Base-8 which means it can be used to connect 4-lane pluggable optics such as QSFP-DD, or conventional single-lane optics like SFP+ via a duplicate assembly.
Simplified transceiver shuffle
Up to 4 x SN connectors can be plugged to QSFP-DD or OSFP transceiver. These duplex connections can be broken out into 4 different transceivers without the need for transition cassettes or fan-outs.
Simplified densification
Up to 400 fibers can be presented in 1RU patch panel using SN adapters. For the first time, operators can achieve mega-densification without compromising on accessibility and traceability.
Simplified maintenance
SN networks can be built with fewer mated pairs across the link. This equates to fewer connectors that need to be inspected, cleaned, and mated.
Simplified installation
The pullable, flexible boot on the SN connector means that access is always gauranteed to the connector even when stacked side by side in static patch panels.
Simplified patching
Reduce the number of patch panels and racks by optimizing available space. This additional space can be used for cable management or enhanced port identification to simplify the patching process.
SN Network Applications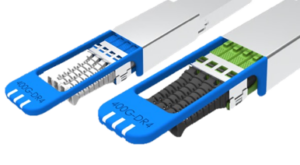 SN Transceiver Links
Hyperscale data centers receive significant benefits when connecting Spine Switches to Leaf Switches in a full-mesh topology. Up to four SN connectors can be patched to a single transceiver which means that operators can quadruple their switch density and break from high data rate ports without needing costly cassettes or fan-out cable systems.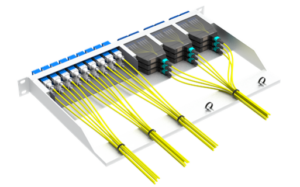 SN for Infastructure Design
SN connectivity allows data center operators to significantly increase patching density across their network and reduce their total cost of ownership. SN solutions at available to upgrade legacy fiber optic hardware or to build complete infrastructure systems in greenfield deployments.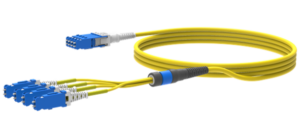 SN for Cable Assembly Manufacture
SENKO support a global network of assembly shops and contract manufacturers with SN components, manufacturing tools, and support. We want to enable our partners to increase their value proposition, target new markets, and support the increasing demand for SN solutions.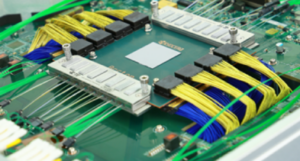 SN for CoPackaged Optics
The bridge between optics and electronics is getting smaller. SENKO is leading the way with On-Board Connectivity solutions that offer density, reliability and flexibility. Whether it be at the edge, on the board or in the back-plane; SN and SN-MT connectors deliver miniaturization and performance to support the most advanced switches and compute equipment available today.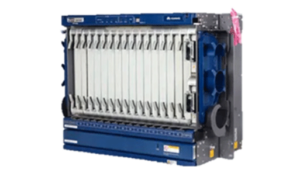 SN for Coherent Systems
The SN portfolio includes connectors and adapters with a significantly reduced overall depth. This miniaturization means additional space is generated for electronic hardware or WDM devices BTW (Behind The Wall). Legacy solutions can be upgraded to provide more operating channels with the SN connector and equipment can be made smaller.
What the industry is saying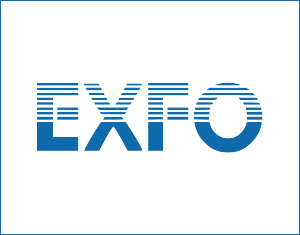 "We are excited to announce the release of both CS and SN duplex adapter tips for our flagship FIP-500 fully automated fiber inspection scope. These new dual fiber tips will help our hyperscale customers rapidly inspect these high-density, very small form factor connectors to ensure error-free transmission at 400G and beyond".
Nicholas Cole, Enterprise and Data Center Solution Manager EXFO
What the industry is saying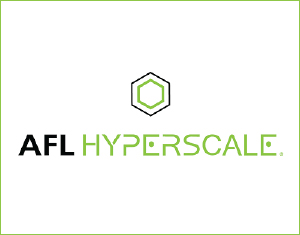 "We are excited about our Licensing Agreement with SENKO on the SN connector which will provide our Hyperscale customers with a new connector form, fit, and function to enable data transmissions of 400G and beyond. With the new SN connector, Hyperscale customers can easily link individual duplex fiber connectors into QSFP-DD & OSFP transceivers, providing high-density, efficient installation and cost-effective deployment."
Robert Dennelly, Director of Engineering & Product Management at AFL
What the industry is saying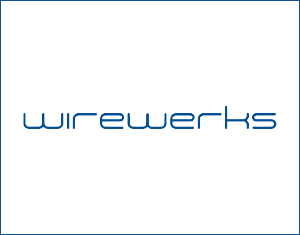 "Wirewerks has a long established, collaborative relationship with SENKO, and we are pleased when our meticulous evaluation of next generation fiber connector technologies pointed to SENKO's SN product line."
Edouard Tabet, Vice President of Engineering, Wirewerks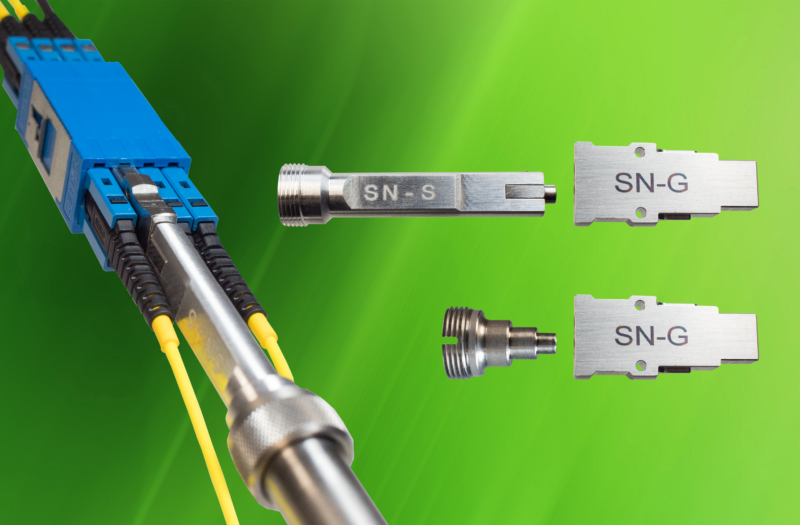 Join the SN Revolution!
SENKO is looking for innovative companies that can increase the awareness and benefits of SN connectivity. If you offer a product or service that compliments our technology, and you would like to be part of the SN Ecosystem, please contact us.
SN Series Video Playlists