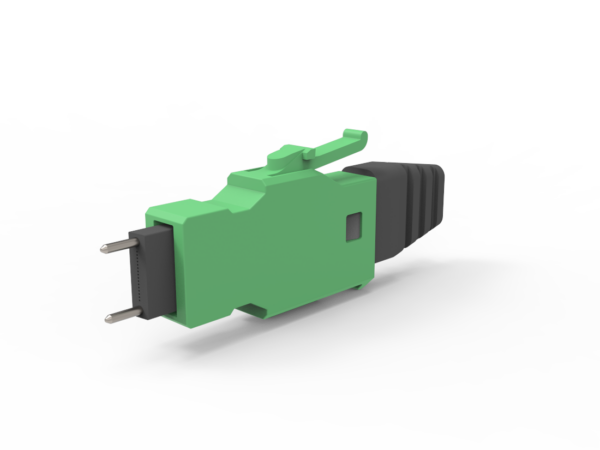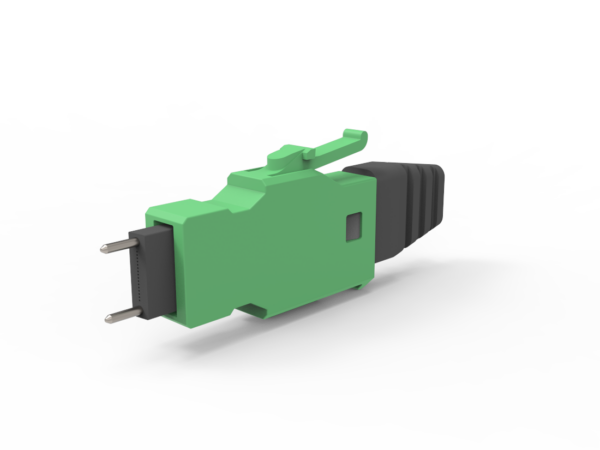 SN-MT Junior Connector
The SN-MT Junior connector is designed for high density applications with its compact size for behind the wall (BTW) situations. The SN-MT is offered in 16F, and has 2.7 x the density than 16F MPO. The SN-MT Junior fits on the BTW side of the SN-MT adapter. It mates using a latch. No special adapter is required for this connector.
No special adapter required
Low-loss offered in 16F
Industry's highest density connector
Parameters 1
Single-mode
16-Fiber
Low Loss
Typical Insertion Loss (dB)
0.15
Max Insertion Loss (dB)
0.35
Typical Return Loss (dB)
≥60
Operating Temperature (°C)
– 40 to +75
Durability
SM <0.3dB typical change, 50 matings
Notes:
1. Parameters listed are target specifications.


SN-MT Junior will be used with SN-MT adapter.
SN-MT Junior will go into the BTW side of the adapter to save space.
There are bare ribbon boot and no boot options.
No, the SN-MT Junior connector mates differently from the SN-MT connector.
Only the BTW side will accept SN-MT Junior.