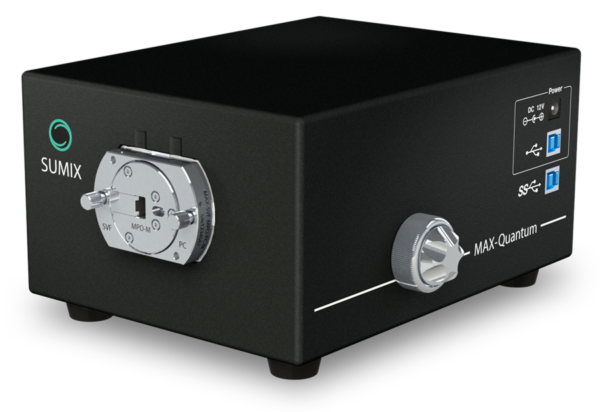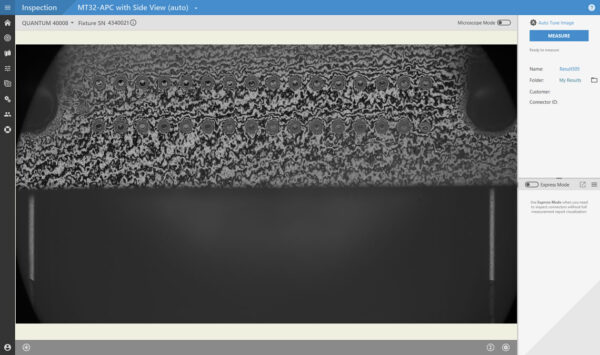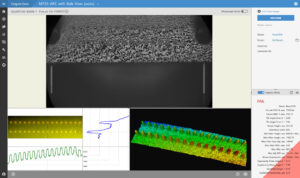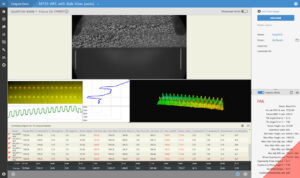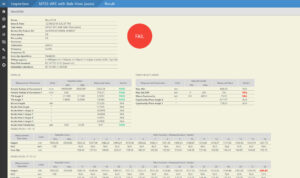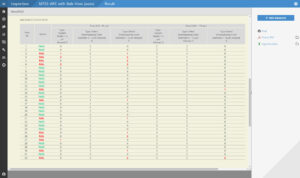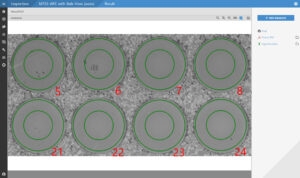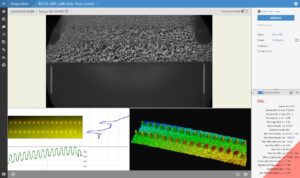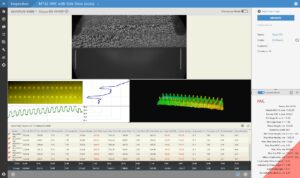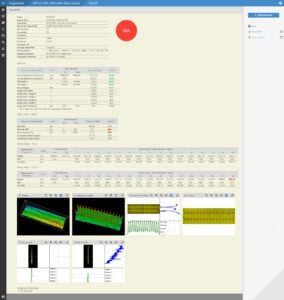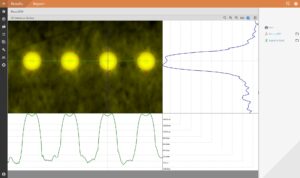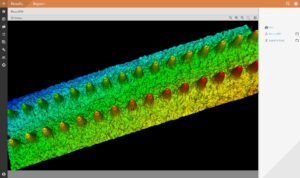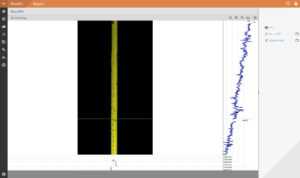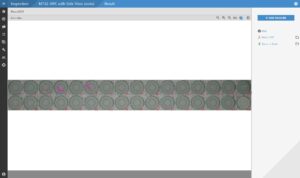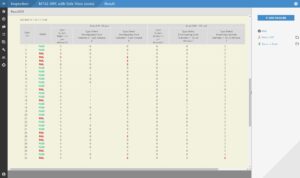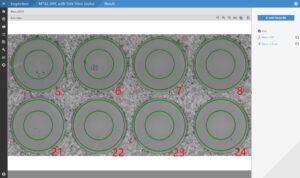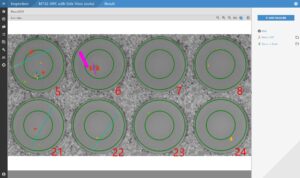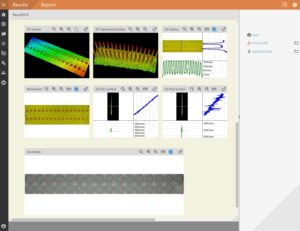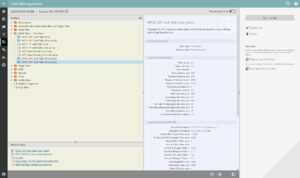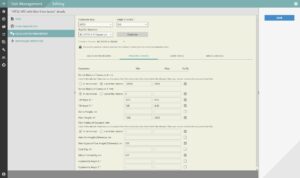 MAX QUANTUM
SENKO Part Number: MAX-QUANTUM
Annual Technical Support Plan Part Number: MAX-SUP
End face geometry measurements
Surface anomaly detection
Multi fiber + Single fiber
Auto Pass-Fail
Email us at sales@senko.com or talk with your local SENKO Sales Representative for pricing and additional information.
Evaluation units available.
MAX QUANTUM by SUMIX is a high-end automated interferometer for inspection of single and multi-fiber connectors including MPO, CS, SN, SN-MT, SC, ST, FC, SC, LC, E2000™ types as well as MT ferrules in a single scan. There are fixtures made for scanning the end face quality of cleaved ribbon and single fibers. The MAX QUANTUM uses a non contact, side + front scan process that improves measurement accuracy for measuring the guide pin parallelism and angles measurements.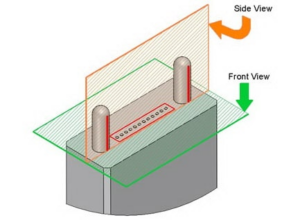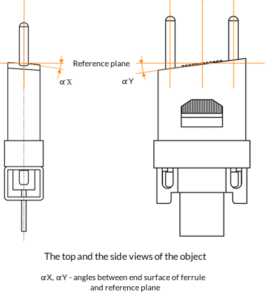 The SUMIX True Position™ fixture makes it possible to do guide pin hole and parallelism measurements of bare MT ferrules. The MAX QUANTUM provides simultaneous end-face geometry inspection, anomalies detection and guide hole parallelism and angles measurement. This interferometer features high optical resolution, autofocus and a large field of view with the ability to test 16 fibers per row.
Senko Part Number:
SCK-CC-200
MAX-SUP (Annual Technical Support Plan)
Lateral resolution:
1.47μm
Focus:
Auto and manual
Measurement Scan Times:
1.4 sec for single fiber
7 secs for 12, 16, 24 multi fiber MT
8 secs for 24 and 32 multi fiber MT
10 secs for 72 multi fiber MT
Field of View (FOV):
6.0mm x 4.4mm
Measurement Technique:
Non contact Michaelson interferometry
Measurement Mode:
Phase shift

White light

Measurement Range:
ROC: 1mm to flat
Apex offset: 0μm to 2000μm
Fiber height: >1000μm from highest to lowest points
Measurement Angle Range: 0˚ to 28˚
Fixed Connector Repeatability (CF):
ROC: 0.9% for 12F MT

♦

0.04% for SC/APC


Apex offset:

0.04μm for SC/APC


Fiber height: 0.8nm for 12F MT

♦

0.1nm for SC/APC


Angle range: 0.005˚ for 12F MT

♦

0.0002˚ for SC/APC

Remove & Reinsert Connector Repeatability (CR):
ROC: 1.2% for 12F MT

♦

0.05% for SC/APC


Apex offset:

0.01μm for SC/APC


Fiber height: 1.1m for 12F MT

♦

0.4nm for SC/APC


Angle range: 0.01˚ for 12F MT

♦

0.0006˚ for SC/APC

Dimensions:
Height: 181mm (7.1″)
Width: 213mm (8.4″)
Length: 117mm (4.6″)
Weight: 4.8kg (10.6 lbs)
Accessories

MT Polarity and Continuity Verification Module
MT Pin Insertion Tool for using pinned MT fixtures.
USB foot switch for triggering measurements with the MaxInspect™ software.
Handheld barcode reader for entering connector ID numbers into the MaxInspect™ software.
Senko Part Number
Senko Part Number
Senko Part Number
Senko Part Number
MPO-Verifier
AC-MPO-PI
SMX-FSW
SMX-BCR

Production

Medical

Mil-Aerospace

Research & Development