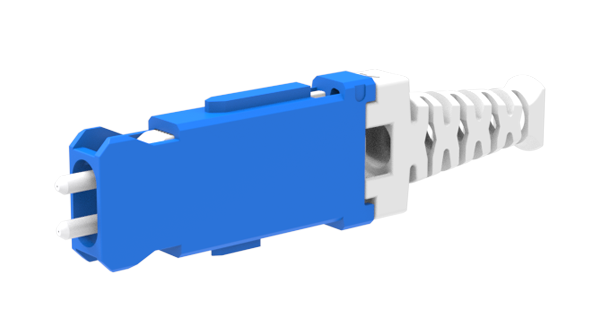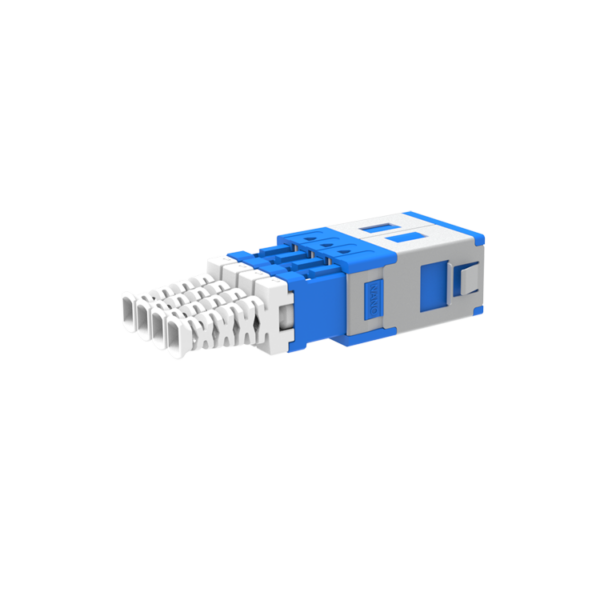 The SN® connector is the ultimate Base-2 connector combining 'best-in-class' packing density with carrier-grade performance and reliability. Designed and optimized for next-generation data rates, the SN® connector offers network operators the chance to densify their existing legacy infrastructure whilst at the same time providing an upgrade path to 400G and beyond. The SN EZ-Flip connector allows technicians to switch polarity in the field without disrupting fibers or repositioning ferrules. Not only can the polarity be changed with UPC ferrules, but APC connectors can also be polarity-flipped thanks to the unique orientation of the angled ferrules.
Polarity switchable patch cord connector
Accepts up to 2.0 mm cable
IEC random mating Grade B
Designed for OSFP/QSFP-DD break out
Parameters
Single-mode
Multimode
UPC
APC
MM
SM Premium Low Loss
SM Premium
SM Premium Low Loss
SM Premium
Premium
Typical Insertion Loss (dB)
0.05
0.08
0.07
0.12
0.05
Max Insertion Loss (dB)
0.15
0.20
0.15
0.25
0.15
Typical Return Loss (dB)
≥55dB
≥65dB
≥25dB
Operating Temperature (°C)
-40°C to +75°C
Durability
<0.2dB typical change, 500 mating's
Ferrule Ø
125µm
127µm
* Per random mating testing IEC 61753-1
High-density patching
QSFP-DD, OSFP and SFP-DD transceiver links for higher data rates
Hybrid Base-2 cable assemblies combining SN and other duplex connector types
Hyperscale, edge, enterprise, and colocation data centers
Breakout cables or trunks that may require polarity change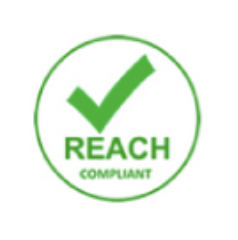 The SN EZ-Flip connector is a 'Senior' connector which means that it can be patched to the front side (Senior side) of all SN adapters.
It can also be patched to the BTW side of SC-Footprint adapters.
It cannot be patched to the BTW side of SN Compact Adapters or SN Mini adapters.