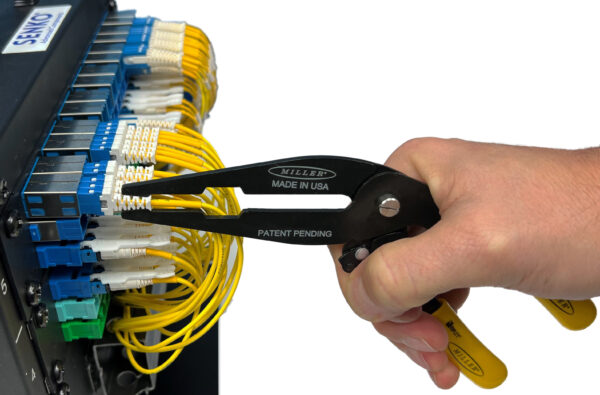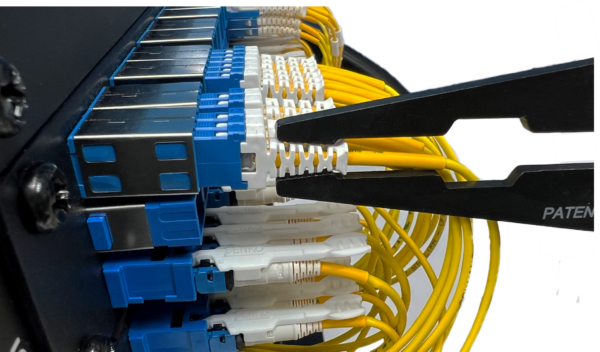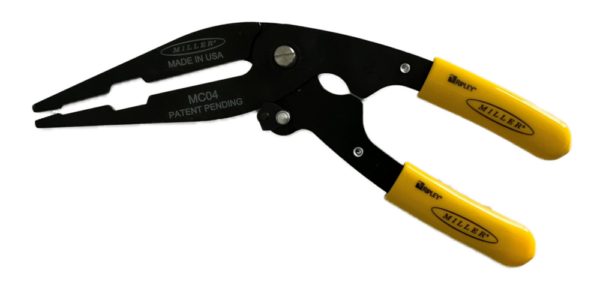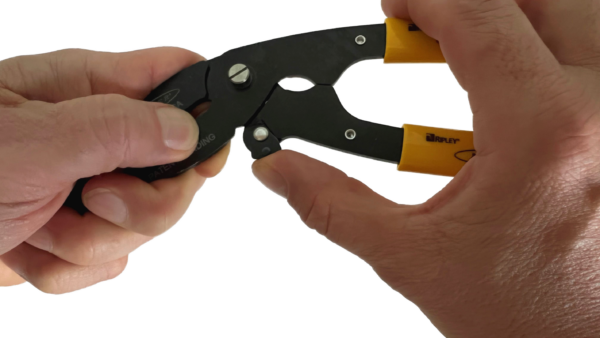 SN® Insert-Extract Tool
SENKO Part Number: RMT-203
Handling SN® and SN®-MT assemblies
Ideal for use in high density patch panels
Slim profile jaws
Email us at sales@senko.com or talk with your local SENKO Sales Representative for pricing.
SENKO teamed up with Miller Tools to create the SN® INSERT-EXTRACT TOOL. This tools makes it easy to precisely insert and smoothly extract your SN® and SN®-MT assemblies in high density panels. These plyers jaws shape and spring grip will make it easy for you to securely holding onto a the push-pull boot and avoid crushing the fibers in the assembly. The jaw's slim profile make it easy to navigate the movement of the SN assembly while not disturbing the adjacent assemblies. The SN® INSERT-EXTRACT TOOL tool can be easily operated by both left or right handed operators. The handle's grips are ergonomic making it comfortable to operate.
| | |
| --- | --- |
| SENKO Part Number: | RMT-203 |
| Applicable Connectors: | SN® , SN®-MT |
| Jaws Composition: | Steel |
| Country of origin: | USA |
OPTIONAL ACCESSORIES:
SENKO Part Number:
Description:
SCK-DC-SN
ONE-CLICK DUPLEX SN click cleaner

CSK-01
NEOCLEAN S 1.25MM Cleaning Stick for in adapter SN and SN transceiver ports

AFT-G-FC
AFT-G-CAC
SMART CHECKER VFL with the 1.25MM adapter for SN® assemblies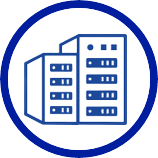 Hyper Scale Networks

Network Installations

Fiber To The Home FTTH

Fiber To The Antenna FTTA and Distributed Antenna Systems DAS

Multiple Service Operators MSO
Yes. The jaws of the SN INSERT-EXTRACT TOOL were engineered to give a stable grip for securely holding the push-pull boots for both the 1.25mm based SN connector and the multi fiber ferrule MT based SN-MT connector system.
The SENKO SN INSERT-EXTRACT TOOL was engineered to assist operators who are working in congested applications like high density fiber management panels. The tool's slim body and custom engineered jaws make it possible to access a single SN assembly located in a ganged adapter port or transceiver while minimizing contact with the adjacent assemblies.
Yes. The process for inserting or extracting a SN assembly from the ports of an optical transceiver are the same as the adapter.
The operator would start by unlocking the SN INSERT-EXTRACT TOOL.
Grab the SN cable assembly's booth by aligning it between the tool's jaws.
Align the assembly to the transceiver's port.
Push the SN cable assembly straight forward until you feel it snap into place. There will be an audible "CLICK" when the connector is properly seated.