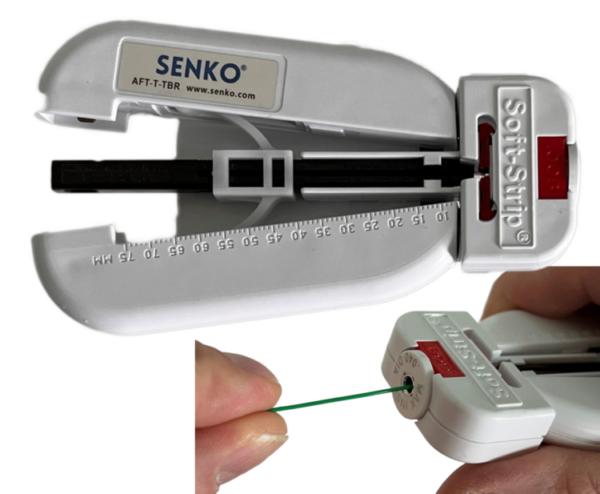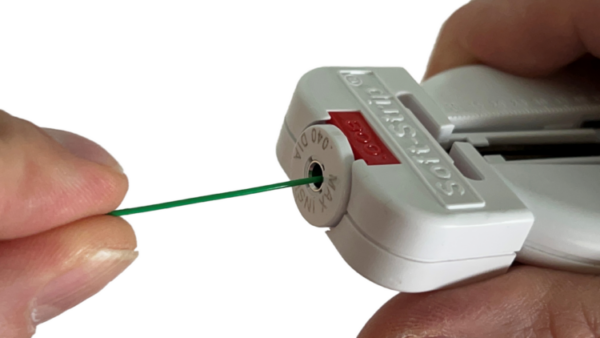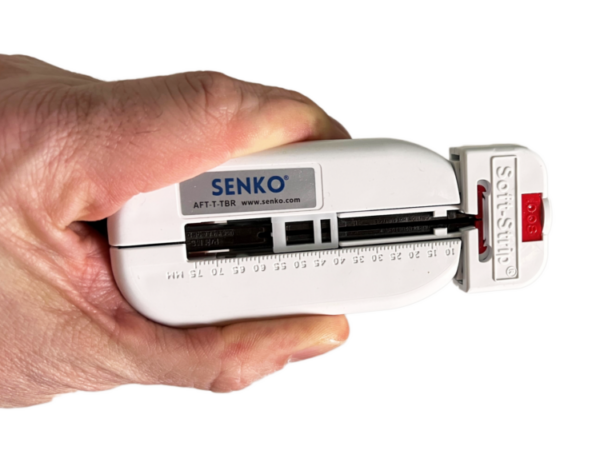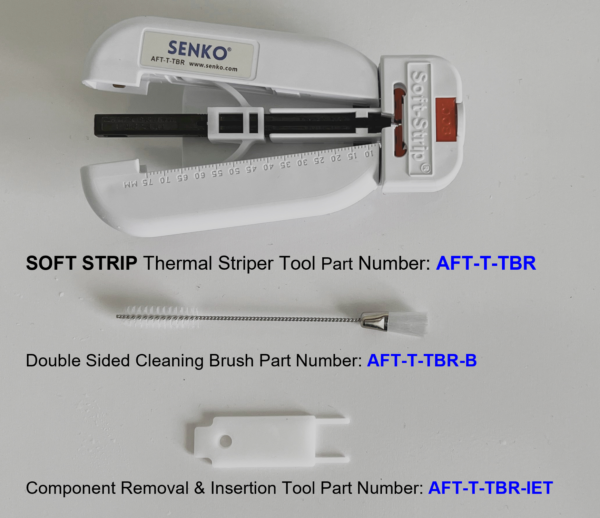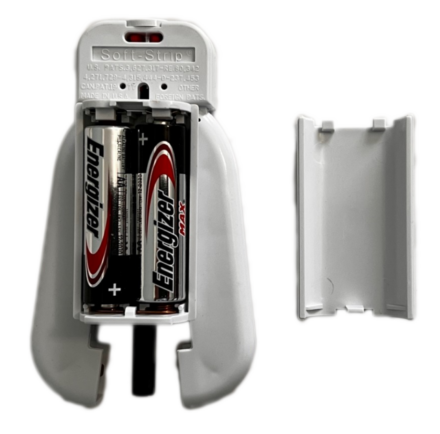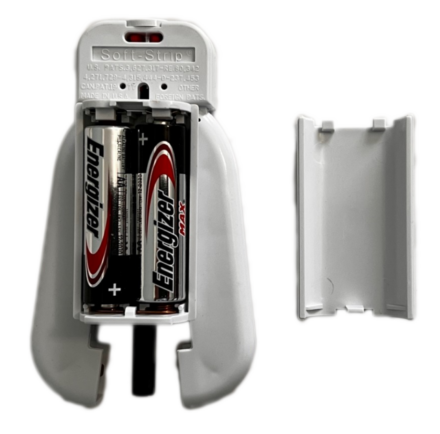 SOFT-STRIP Thermal Strippers
SENKO Part Number: AFT-T-TBR
Internal warming element
Precision stripping of fiber
Concentric scores fiber
Email us at sales@senko.com or talk with your local SENKO Sales Representative for pricing.
The SOFT STRIP is battery powered thermal stripper tool for removing 900μm and 600μm tight buffer coating from optical fibers. The stripper has an internal heating element which warms up and softens the tight buffer coating. The SOFT STRIP tool is simple to operate and will give you consistently precise strip and concentric cleave of the fiber. The battery power makes it possible to us4e this stripper in the field or in the factory. Some of the possible applications for where the SOFT STRIP thermal stripper would be used include:
Terminating field installable connectors onto bulk cable
On the benchtops of productions lines building fiber optic cable assemblies
On construction sites where fibers are being fusion spliced
Stripper Part Number:
AFT-T-TBR
Power Source:
2X AA batteries
Included accessories:
Component removal & insertion tool
Double sided cleaning brush
Applicable Tight Buffer Composition:
PVC, PVDF

PFAS, PI

Call for requests for other buffering compounds

Replacement Blades:
AFT-T-TBR-R
Replacement Heating Element:
AFT-T-TBR-HT
Replacement Removal & Insertion Tool:
AFT-T-TBR-IET

Replacement Cleaning Brush:
AFT-T-TBR-B
The heating element will reach the optimal temperature for stripping the tight buffer coating after 10 seconds.
You do not want to hold the handles closed continuously for longer than 20 seconds. The tool's heating element will continue to increase the temperature for along as the handles are squeezed together. You should let the heating element cool off before cleaning the tool or replacing the cutting blades.
The SOFT STRIP tool uses a heating element to warm up the buffering compound to make it soft. This makes the stripping process go smoothly leaving you with a precise and clean optical fiber. The lower stripping force makes it easy and safe for preparing your optical fibers for doing a termination or fusion splice.
The SOFT STRIP thermal stripper uses two AA batteries. Turn the tool over so the battery holder is facing upward. Insert a flat head screw driver into the slot nearest the blades to lift the battery cover up. SENKO recommends taking the batteries out your tool if it will be going into storage for more than a week.