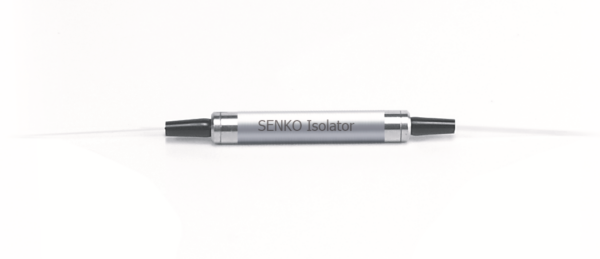 Isolator
SENKO's Isolator is a compact, high performance component with low insertion, high isolation. It's ideal for amplifiers, fiber laser, and other fiber optic communication equipment to suppress back reflection and back scattering.
High Isolation
Low Insertion Loss
Large Aperture Features
PARAMETERS¹
VALUE
Stage
Single Stage
Dual Stage
Center Wavelength (nm) (λc)
1310, 1480 or 1550
Operating Wavelength Range (nm)
1310±15, 1480±10 or 1550±20
Minimum Isolation (dB) at 23°C, λc ±10nm, all SOP
29
45
Maximum Insertion Loss (dB) at -5°C -70°C
0.7
0.9
Minimum Return Loss (dB) (Input/Output)
55/55
Maximum Polarization Dependant Loss (dB)
0.10
0.15
Maximum CW Input Optical Power (mW)
300
Fiber Type
SMF-28e, 250µm bare fiber
Operating Temperature (°C)
-5 ~+70
Storage Temperature (°C)
-40 ~ +85
Package Dimensions (mm)
5.5(φ)x35(L) for bare fiber
5.5(φ)x40(L) for 900µm Loose tube
Note:
1. Above specifications are for device without connector. For devices with connectors, IL will be specified 0.3 dB higher and RL will be 5dB Lower.
Optical Network Protection and Storage
Network Switching
Instrumentation for Test and Measurement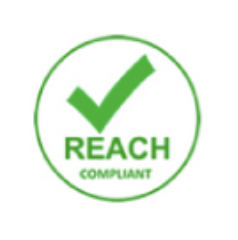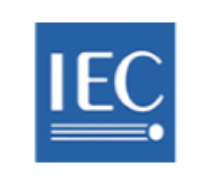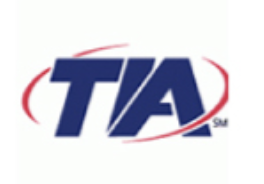 A fiber optic isolator is used to allow light to pass in one direction with a low loss, while blocking light traveling in the opposing direction.
A lot of fiber optic applications can be sensitive to back reflection or back scatter. The isolator helps block the light returning to the source which in turn creates greater stability, lowers BER, and reduces noise.
High-power applications will tend to use isolators due to the fact that light returning to a transmitter can actually permanently damage expensive fiber optic equipment. In addition, lab and test equipment may utilize isolators to protect sensitive optics.