QCT Adopts SN® Connector for their First Generation 25.6Tbps CPO Switch
QCT Adopts SN® Connector for their First Generation 25.6Tbps CPO Switch
Date: 2/18/2022
Marlborough, MA — SENKO Advanced Components, Inc. (SENKO) and Quanta Cloud Technology (QCT) announced the adoption of the SN® connector in QCT's first generation industry-leading Co-Packaged Optics (CPO) ethernet switch, the QuantaMesh T9064-IXC.
The QuantaMesh T9064-IXC, which is based on the OIF and COBO defining specifications, was designed to address the next-generation bandwidth requirements from increasing network applications such as artificial intelligence, deep learning, etc. By shortening the distance between switch MAC and optics, CPO-based switches are more power-efficient than traditional designs that uses pluggable optics. The successful Proof-of-Concept (POC) of this CPO switch paves the way to deliver the next generation CPO switch for up to a total bandwidth of 51.2Tbps. QCT currently leads the bandwidth expansion of the technology and will continue to provide a one-stop shop for customers.
To support a total bandwidth of 25.6Tbps, the SN connector is a perfect optical connector solution for the face plate of the QuantaMesh T9064-IXC switch. The SN is one of the smallest, high density, duplex fiber optic connector solution. As the 25.6Tbps switch requires a total of 512 fibers for the transmit (Tx) and receive (Rx) signals, the SN's compactness mean the overall switch size can be maintained at 2RU height, while leaving enough space for External Laser Source ports and openings for air ventilation. Another benefit of using the SN is that each SN connector can easily break out into individual 100G. With the SN being adopted by major transceiver MSAs, such as QSFP-DD and OSFP, it will be highly suitable for break out applications as both ends of the cord/cable can now be SN.
"Bandwidth-hungry applications constantly challenge the data center industry. To facilitate the bandwidth requirement in a well-defined front panel, QCT has been tackling the difficulties of the CPO switches with the latest technology available in the market." said Mike Yang, Senior Vice President of Quanta Computer and President of QCT. "QCT adopts SN solution to demonstrate industry-required performance and density and is pleased to work with Senko on the solution, one of the industry-leaders in optical connectivity."
"QCT is an industry-leader in data center solutions, and we are excited to to be part of their CPO switch design" said Yuki Nishiguchi, General Manager of SENKO HK. "The SN connector is a perfect fit for QCT's CPO switch design, and that can support the exponential bandwidth demand in the market."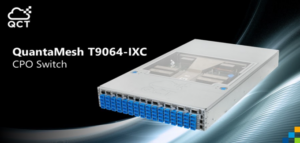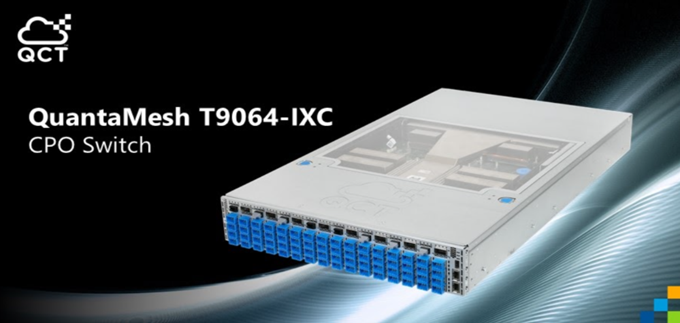 * SN® is a Registered Trademark of Senko Advanced Components, Inc.
About SENKO
Senko Advanced Components is a wholly owned subsidiary of the SENKO Advance, which is headquartered in Yokkaichi, Japan. With16 locations globally, and dozens of design and manufacturing facilities providing local support to customers all around the globe. SENKO was incorporated in the United States in the early nineties and has since being recognized as one of the industry's specialists in passive fiber optics interconnect and optical components. This is due in great part to full vertical integration from the design capabilities, qualification/testing, and manufacturing. SENKO has deployed over 700 million connectors. To date, SENKO has over 150 awarded patents, with more than 300 pending.
SENKO develops, manufactures, markets and distributes over 1000 fiber optic products for the telecom & datacom industries worldwide. An ISO-9001 approved company, SENKO is able to provide multinational corporations with the technical expertise to liaise with engineers, and the manufacturing flexibility to develop custom products for the ever-growing high-tech industry. Many of our products were created to resolve a specific design challenge faced by our customers. We offer one of the industry's largest product portfolios, and our quality is second to none. More information about SENKO can be found at www.senko.com.
About QCT
Quanta Cloud Technology (QCT) is a global data center solution provider that combines the efficiency of hyperscale hardware with infrastructure software from a diversity of industry leaders to solve next-generation data center design and operational challenges. QCT serves cloud service providers, telecoms and enterprises running public, hybrid and private clouds.
Product lines include hyperconverged and software-defined data center solutions as well as servers, storage, switches and integrated racks with an ecosystem of hardware components and software partners. QCT designs, manufactures, integrates and services its offerings via its own global network. The parent of QCT is Quanta Computer, Inc., a Fortune Global 500 corporation. www.QCT.io
For more information, please contact:
Tiger Ninomiya
Senko Advanced Components, Inc.
Danny Chang
Quanta Computer, Inc.