Senko Introduces the SN® Connector For High Density Fibre Channel Switching Technologies, doubling transceiver face plate density.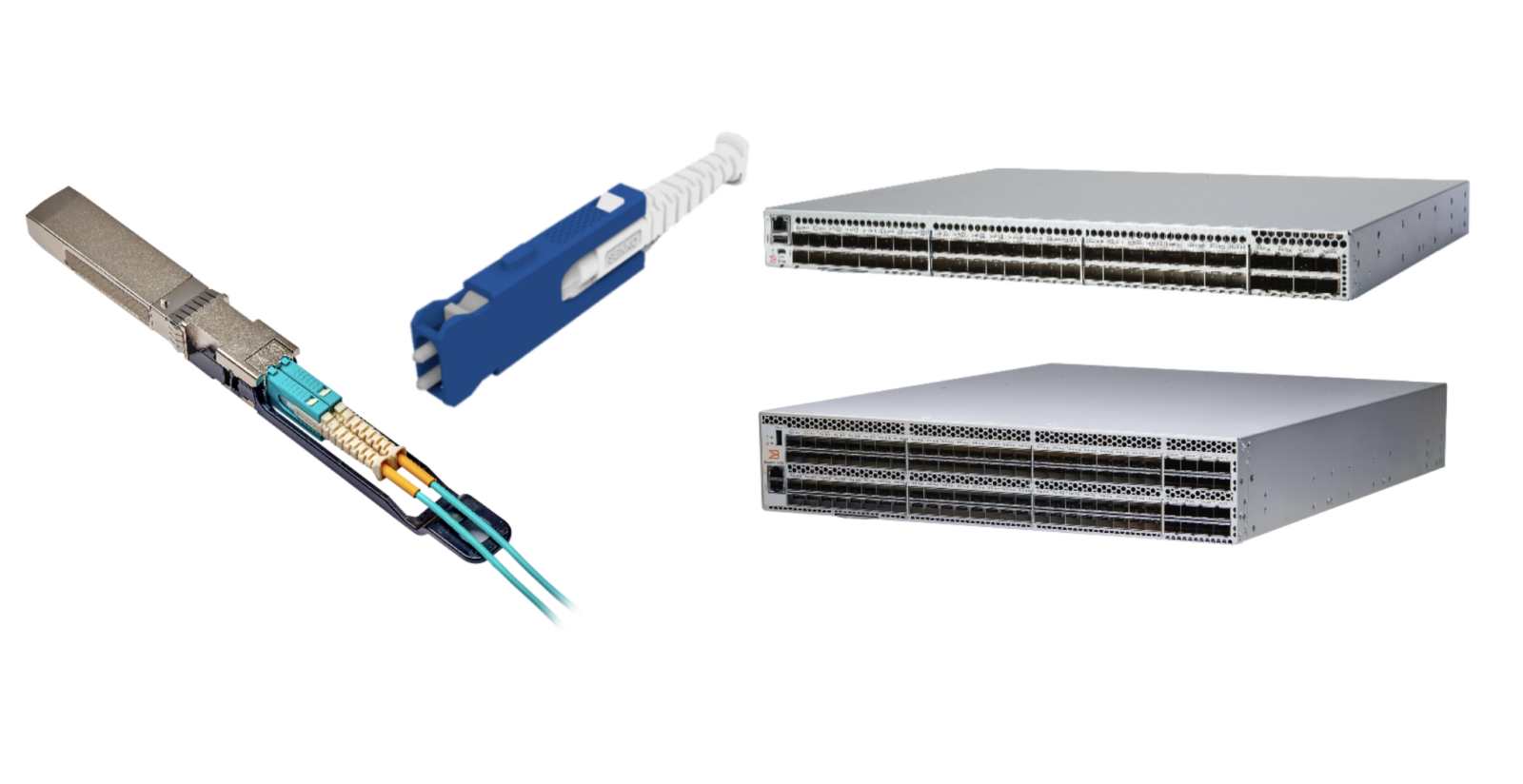 Date: 8/5/2022 – Hudson, MA — SENKO Advanced Components, Inc. (SENKO) is pleased to announce major advancements in the adoption of SN® connectivity for next generation transceivers including SFP-DD, QSFP-DD, OSFP and other high density optical connectivity applications.
Data centers are undergoing an infrastructure transformation, requiring higher speeds, greater scalability, and higher levels reliability to better meet the demands of business. As speed and performance needs increase, optical transceivers — once considered a generic component of Fibre Channel switching technologies — have become an integral part of overall system design as they allow organizations to connect more devices and build larger fabrics while utilizing less space. The SN interface allows for greater optical connectivity density on the switch while still having the reliability of the industry standard LC connector.
"Senko has been diligent for the adoption and continued deployment of its SN VSFF connector technology and supporting ecosystem" said Yohei Sato, Vice President of Sales, SENKO. "The SN connector is a perfect fit for Brocade Fibre Channel switch designs that can support the future exponential bandwidth demand in the market, we are excited to be part of their transceiver optics and switch products roadmap"
"Broadcom continues to deliver industry-leading, innovative technologies that differentiate Brocade Gen 7 Fibre Channel solutions in the enterprise storage market. With Senko's SN connectivity, Broadcom brings the first double density optical transceivers for Fibre Channel to market, enabling increased port count within the same footprint." Said Martin Skagen, Vice President of Architecture and Technology, Brocade Storage Networking division, Broadcom. "Brocade 64G double density optical transceivers and Senko SN connectivity deliver the industry's highest density Fibre Channel switches available anywhere to connect more devices and build larger fabrics in less rack space."
About SN Connectors
SN is a next generation duplex optical fiber connector designed for high density application. The connectors can be used for next generation transceivers including SFP-DD, QSFP-DD and OSFP. The compact design of Senko's Very Small Form Factor duplex SN fiber connectors allows significant space-saving in Data Center and Telecom applications.
SN product information can be found at Very Small Form Factor (VSFF) » SENKO Advanced Components, Inc.
* SN® is a Registered Trademark of Senko Advanced Components, Inc.
About Senko
Senko Advanced Components is a wholly owned subsidiary of the SENKO Advance, which is headquartered in Yokkaichi, Japan. With 16 locations globally, and dozens of design and manufacturing facilities providing local support to customers all around the globe. SENKO was incorporated in the United States in the early nineties and has since being recognized as one of the industry's specialists in passive fiber optic interconnects and optical components. To date, SENKO has deployed over 800 million connectors. 150+ patents awarded, with more than 300 patents pending. www.senko.com
For more information, please contact:
Obie Roy
Senko Advanced Components, Inc. Obie.Roy@senko.com