Senko is granted additional patents, increasing product innovation in its interconnect products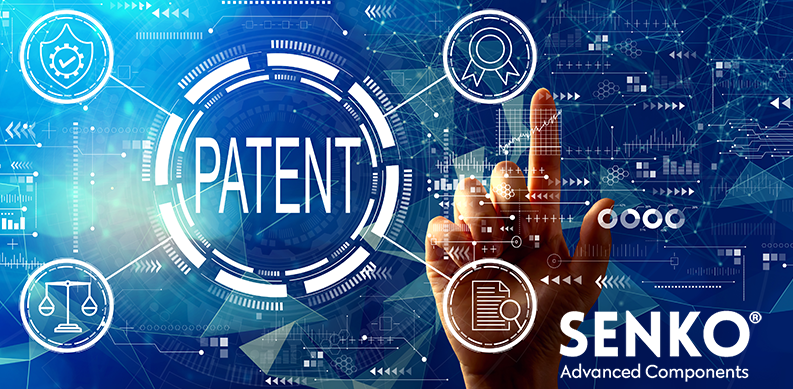 [Hudson, July 17th] Senko Advance Components, Inc continues to drive product innovation in the fiber optic interconnect market. Senko is extremely proud and pleased to have been granted a dozen new Patents relating to its products over the past several months.
These newly issued Patents include advancements in their MPO, LC and VSFF product portfolio's. They cover unique solutions to address polarity change features, push/pull boot latching method, a design to improve IR and dust protection for MPO ferrules and numerous additional advancements to strengthen their VSFF portfolio.
These newly issued patents include advancements in the product portfolio's:
The first patent US11585989B2 was received for an SN connector polarity change using the rotation of a multi-purpose rotatable boot assembly.
A second patent US11543605B2 was for an Ultra-small form factor connectors used as part of a reconfigurable outer housing accommodating four ferrules in a SFP transceiver or eight ferrules in a QSFP transceiver.
The next patent US11609388B2 was for an MPO connector with a reversible key to change the orientation for plugging the connector into an adapter to allow for a changing the polarity.
A fourth patent US11585988B2 is for an MPO polarity change pin keeper with a retention device used to lock the pins in place.
And the remaining patents granted US11579373B2, 11598924B2, 11531169B2, 11525963B2,11520111B2, 11500164B2,11467354B2, 11579379B2 cover unique improvements is their Micro LC, IP Series, and other product offerings.
Senko is at the forefront of driving next-generation applications that require unprecedented amounts of data. In response to this need, Senko has developed a product portfolio's of Very Small Form Factor (VSFF) connectivity solutions which is the first of its kind and currently holds well over 500 Patents, of which, more than 90 are VSFF related.
Senko Advanced Components Inc. is a wholly owned subsidiary of SENKO Advance Co., Ltd. which is headquartered in Yokkaichi, Japan. With 16 locations globally and dozens of design and manufacturing facilities providing local support to customers all around the globe. SENKO was incorporated in the United States in the early nineties and has since been recognized as one of the industry's specialists in passive fiber optic interconnects and optical components. To date, SENKO has deployed over 800 million connectors. 150+ patents awarded, with more than 300 patents pending. For more information, visit https://www.senko.com/.