SENKO's innovative SN® Uniboot connector awarded Platinum 'Cabling Innovators' honors
Telco-grade performance and Base-8 modularity makes the SN Connector the optimum solution for operators looking to build high-performance networks that scale to 400G, 800G and beyond.
Hudson, MA, 19th October 2022—SENKO Advanced Components, Inc. (SENKO) is pleased to announce that the SN Uniboot connector has been awarded Platinum 'Cabling Innovators' honors at the at the BICSI Fall Conference 2022.
About SN-Uniboot
The SN Uniboot is a revolutionary connector that allows four SN duplex connectors to be patched simultaneously in one operation. Unlike 8-fiber MPO connectors comprising single 'polymer ferrules', the SN Uniboot utilizes eight ceramic 1.25 mm ferrules that deliver carrier-grade performance and reliability.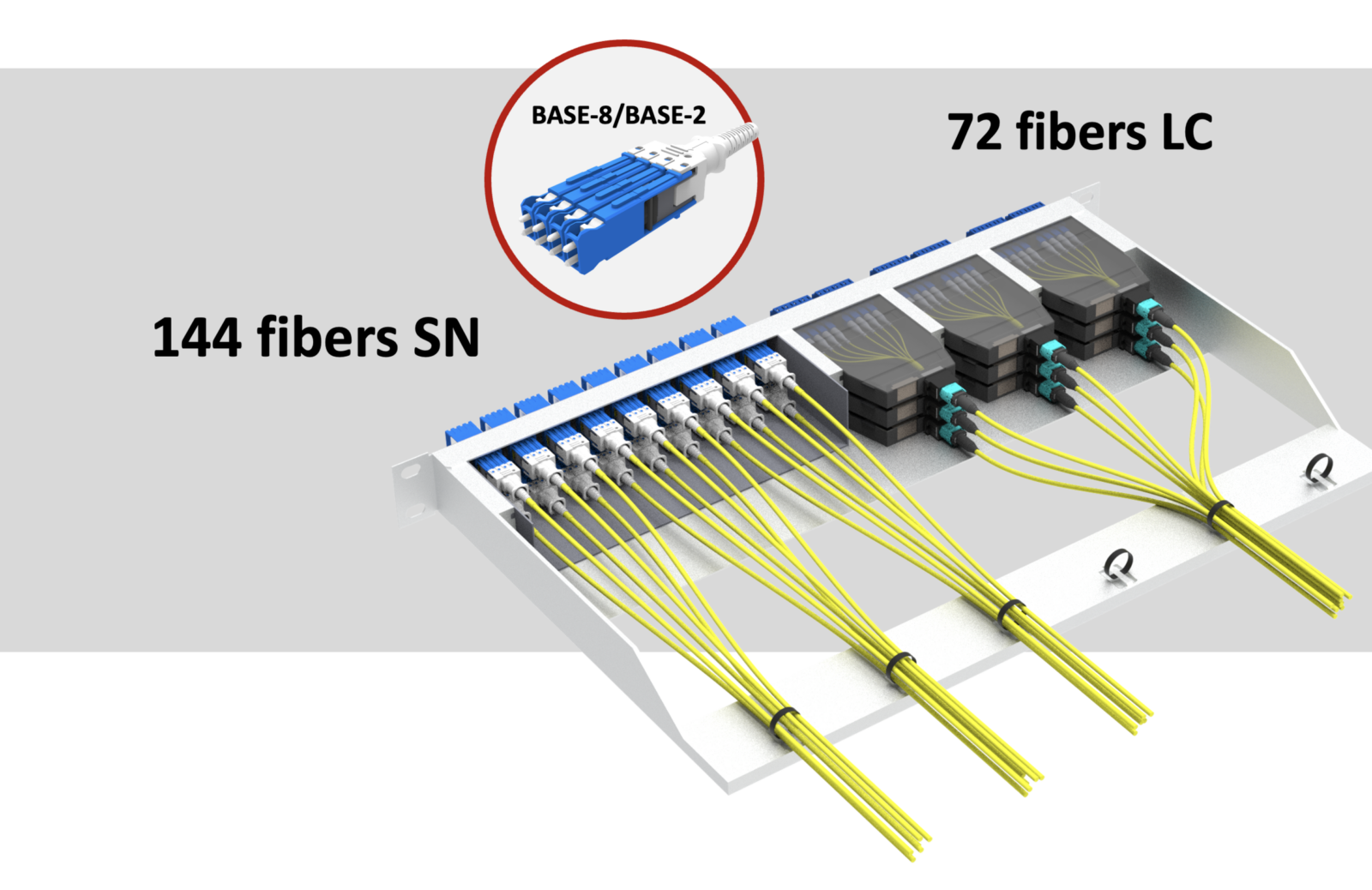 Originally designed for multi-channel 400G transceivers within spine/leaf architectures, the SN is proving to be much more than just a high data-rate equipment connection. The industry is fast discovering that when deployed as a backbone trunk solution, the SN Uniboot has significant benefits compared with existing legacy solutions.
Jim Hasegawa, Executive Vice President at SENKO says:
"The SN Uniboot connector addresses many of the major challenges faced by the Communication Industry over the past decade. Operators can now achieve unparalleled packing-density and modularity, whilst maintaining best in class reliability and performance".
Because the SN Uniboot acts as both a Base-8 and Base-2 connector; operators no longer need to transition from Base-8 to Base-2 by means of cassettes or fan-outs. This greatly reduces the amount of fiber management products required and more importantly reduces the amount of mated connector pairs required to construct the link. This 'link-optimization' has such an impact on the 'total optical budget' that users can benefit from extended transmission-reach across their network. Alternatively, operators can choose to 'design-in' additional flexibility points across the network such as centralized cross-connects or zone-distributed patching areas.
The SN Uniboot not only provides substantial CAPEX savings, but also long-term operational savings. With fewer mated pairs and a much simpler connector interface, operators can expect to enjoy fewer network outages, less cleaning and inspection costs and greatly reduced downtime across their network.
* SN® is a Registered Trademark of Senko Advanced Components, Inc. 2019-2020 © All Rights Reserved
About SENKO
Senko Advanced Components is a wholly owned subsidiary of the SENKO Advance, which is headquartered in Yokkaichi, Japan. With 16 locations globally, and dozens of design and manufacturing facilities providing local support to customers all around the globe. SENKO was incorporated in the United States in the early nineties and has since been recognized as one of the industry's specialists in passive fiber optic interconnect and optical components. SENKO has deployed over 800 million connectors. To date, SENKO has over 150 awarded patents, with more than 300 pending.
More information about SENKO can be found at www.senko.com.
For further information, please contact:
Senko Sales East
Email: sales-americas@senko.com