Senko Advances Fiber Optic Connectivity with Newly Obtained Patents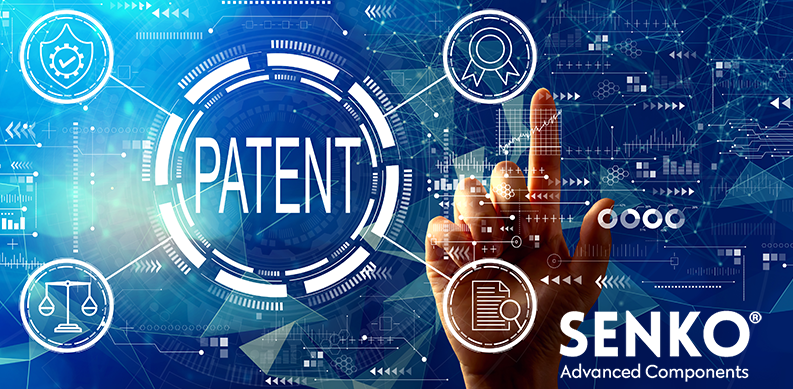 Hudson MA, November 9th – Senko, a leading innovator in the field of fiber optic connectivity, proudly announces the granting of seven new patents, further solidifying their position as a frontrunner in the industry. These patents showcase Senko's dedication to driving innovation and excellence in fiber optic technology.
The patents encompass a range of groundbreaking solutions, including a reversible polarity fiber optic connector, an enhanced connection system, and cutting-edge optical receptacle designs. These innovations are poised to improve efficiency, flexibility, and reliability in optical networks.
The reversible polarity fiber optic connector (patent US11747572B2), offers a unique design that simplifies installation and maintenance, making it easier than ever for professionals to ensure accurate connections. Senko's newly patented enhanced connection system is designed for high-density applications and accommodates a substantial number of fiber optic connectors, reducing the footprint and improving scalability.
The optical receptacle designs (patent US11698496B2), leverage state-of-the-art technology to ensure optimal signal transmission while providing robust, user-friendly solutions for a wide range of applications. Senko's commitment to quality and innovation is evident in these pioneering designs, which are set to redefine fiber optic connectivity standards.
"We are thrilled to announce the acquisition of these new patents, which highlight our commitment to technological advancement," said Kazu Takano, President at Senko. "These innovations underscore Senko's unwavering dedication to creating products that empower businesses and individuals with faster, more reliable, and cost-effective connectivity solutions."
Senko has a history of pushing the boundaries of optical technology, and these new patents are just the latest examples of their dedication to fostering growth and innovation within the industry. As the demand for high-speed data transmission and network reliability continues to grow, Senko remains at the forefront of providing cutting-edge solutions.
Senko is leading the way in powering next-generation applications demanding vast data capacities. To meet this demand, Senko has introduced an innovative product portfolio of Very Small Form Factor (VSFF) connectivity solutions, marking a pioneering achievement. Senko proudly holds a portfolio of over 500 patents, with more than 90 specifically focused on VSFF technology.
About Senko
Senko Advanced Components Inc. is a wholly owned subsidiary of SENKO Advance Co., Ltd. which is headquartered in Yokkaichi, Japan. With 16 locations globally and dozens of design and manufacturing facilities providing local support to customers all around the globe. SENKO was incorporated in the United States in the early nineties and has since been recognized as one of the industry's specialists in passive fiber optic interconnects and optical components. To date, SENKO has deployed over 800 million connectors. 150+ patents awarded, with more than 300 patents pending. For more information about Senko and their recent patent acquisitions, please visit senko.com